Healthcare Review: ELMD, EGLT, ECTE, ATOS, CBMX
U.S. stocks rose Wednesday, with the Dow rebounding after two sessions of losses. The Dow Jones Industrial Average gained 102 points, or 0.6%, to 17158. The S&P 500 index added 10 points, or 0.5%, to 1993 and the Nasdaq Composite rose 34 points, or 0.8%, to 4543. Stocks of small companies also recovered. The Russell 2000 rose 0.5% to 1124, following a 0.9% decline on Tuesday. The index lost 3.5% in the three sessions ended Tuesday.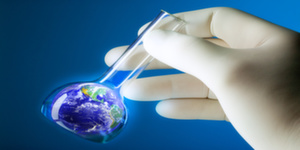 Thinly-traded nano cap Electromed, Inc. (NYSEMKT:ELMD) pops on a 20x surge in volume albeit on turnover of only 400K shares. The company reported Q4 and FY results yesterday after the close.
Thinly-traded nano cap Egalet Corp. (NASDAQ:EGLT) plummets on a 4x surge in volume albeit on turnover of only 99K shares. At the close yesterday, the company reported that it will need to conduct additional clinical trials for Egalet-001, its abuse deterrent extended release oral morphine product candidate. In a crossover pharmacokinetic study, Egalet-001 failed its bioequivalence endpoint at the 90% CI (confidence interval).
Citing insufficient liquidity, Echo Therapeutics Inc. (NASDAQ:ECTE) suspends its operations. The resumption of operations will be dependent on securing additional third party funding.
Thinly-traded nano cap Atossa Genetics Inc. (NASDAQ:ATOS) gets smacked down on a 10x surge in volume after the FDA says it will have to resubmit a 510K application for its ForeCYTE Breast Aspirator.
Traders push shares of nano cap CombiMatrix Corp. (NASDAQ:CBMX) up this morning on 2x higher volume on no news. Coattailers might want to keep their powder dry for a while, though. The stock is still mired in the throes of a 10-year down trend. Prices peaked at a reverse split-adjusted $930 in late January 2004.
Disclosure: This website contains information and opinions based on data obtained from reliable sources, which is current as of the publication date, and does not constitute a recommendation ...
more