Geordie Mark Focuses On Miners Making Money At $1,200/oz Gold
TM editors' note: This article discusses a penny stock and/or microcap. Such stocks are easily manipulated; do your own careful due diligence.
Gold producers certainly needed a break, and now they have two, reports Haywood Securities Mining Analyst Geordie Mark. Much lower energy costs and the strength of the U.S. dollar mean that producers can and do make money at $1,200 per ounce gold. In this interview with The Gold Report, Mark touts the virtues of three multi-mine producers that have exploited their free cash flow to expand their operations and make prudent acquisitions. And he highlights two near-term producers in Africa that should soon produce good margins and reward shareholders.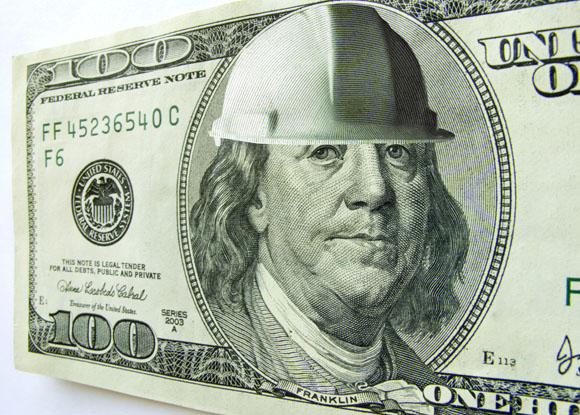 The Gold Report: Gold has traded this year in a range close to $1,200 per ounce ($1,200/oz). Do you expect gold to maintain this range for the rest of the year?
Geordie Mark: Yes. Our 2015 outlook is $1,250/oz, and thereafter we project a flat outlook to manifest a more agnostic view on the commodity. We employ this approach as it facilitates greater correlation between cash flow expectations and our view of operational performance.
TGR: What are the factors keeping gold at $1,200/oz?
GM: We see gold demand support predominantly arising from Asia, particularly in India and China, but also note recent rhetoric from Russia outlining the potential of increasing the country's metal inventory.
TGR: When we spoke last year, you said you anticipated a gold-silver price ratio of 60. Today, the ratio is 70. What's your forecast for the price of silver for the second half of 2015, and what's your forecast for the ratio?
GM: Our silver forecast is $18/oz, which translates to a ratio of about 70. Silver's supply/demand fundamentals are somewhat different than gold's, as much silver is derived as a byproduct from base metal production. Even so, we are seeing ever-increasing supplies of silver moving into various investor-oriented vehicles. For example we have seen the silver balances within exchange-traded funds (ETFs) hold more support compared to gold ETFs in recent years. The evolving supply-demand picture for silver shows that this metal is becoming more and more like gold in that its demand is increasingly reliant on investor participation.
TGR: Is gold production sustainable at $1,200/oz, and, if so, for how long?
GM: Gold production costs have come down over the last couple of years, due to mine optimization, lower staffing levels, cheaper energy and the strength of the U.S. dollar across a basket of currencies. Global gold production appears to have actually increased relatively steadily since 2008, albeit in a more recent pricing environment where the metal price has exhibited notable headwinds. Gold at around $1,200/oz should result in sustainable production for some time, particularly in operations outside the U.S., such as Canada, Australia and New Zealand, but ultimately the sector needs additional discoveries to replace the currently depleting reserves base.
TGR: You mentioned mine optimization. To what extent are gold producers now skimming off the top: rearranging their mine plans to get at the easiest part of their ore and the ore that is of the highest grade?
GM: Ultimately, mine-plan optimization is a dynamic process. The first notable change happened in 2013, but there remains a steady evolution in the cost structure of individual operations and the mechanisms (e.g., mining plan modifications, cut-off grade variations and staffing profiles) in which they moderate overall costs. Thankfully, and in addition to the aforementioned, many input costs (e.g., fuel, reagents and steel) have winnowed more recently to foster operating margin protection and/or expansion.
TGR: To what extent are gold producers benefiting from the collapse of the price of oil?
GM: We've witnessed some significant changes in cost structure from many producers as recorded in Q1/15. They certainly have been saving significantly on the operational cost side as oil slid into the $60 per barrel range. This precipitous drop in oil prices helped those producers with a significant mining fleet, as well as those sourcing power via on-site fuel generated power. In conjunction with the recent stability in the gold price, this pricing drop has allowed for the protection of operating margins.
TGR: For how long can gold producers expect to benefit from low oil prices and a strong U.S. dollar?
Disclosure:
1) Kevin Michael Grace conducted this interview for Streetwise Reports LLC, publisher of more