Gasoline Futures Soar As Largest East Coast Refinery Set To Permanently Close
RBOB Gasoline futures jumped overnight, accelerating their recent ascent ever since the explosion and massive inferno at the Philadelphia Energy Solutions (PES) plant, following a Reuters report that the largest east coast refinery is expected to seek to permanently shut its oil refinery in the city after a massive fire caused substantial damage to the complex.
Shutting the refinery, the largest and oldest on the U.S. East Coast, would result in not only hundreds of lost jobs but also sharply higher gasoline prices as gasoline supplies are squeezed in the busiest, most densely populated corridor of the United States.
PES is expected to file a notice of intent with state and federal regulators as early as Wednesday, setting in motion the process of closing the refinery, the sources said.
The refinery, which could still change its plans, is also expected to begin layoffs of the 700 union workers at the plant as early as Wednesday, Reuters reported. The layoffs could include about half of the union workforce, with the remaining staff staying at the site until the investigation into the blast concludes.
As reported previously, the 335,000 barrel-per-day (bpd) complex, located in a densely populated area in the southern part of the city, erupted in flames in the early hours on Friday, in a series of explosions that could be heard miles away and which some compared to a meteor strike or a nuclear bomb going off.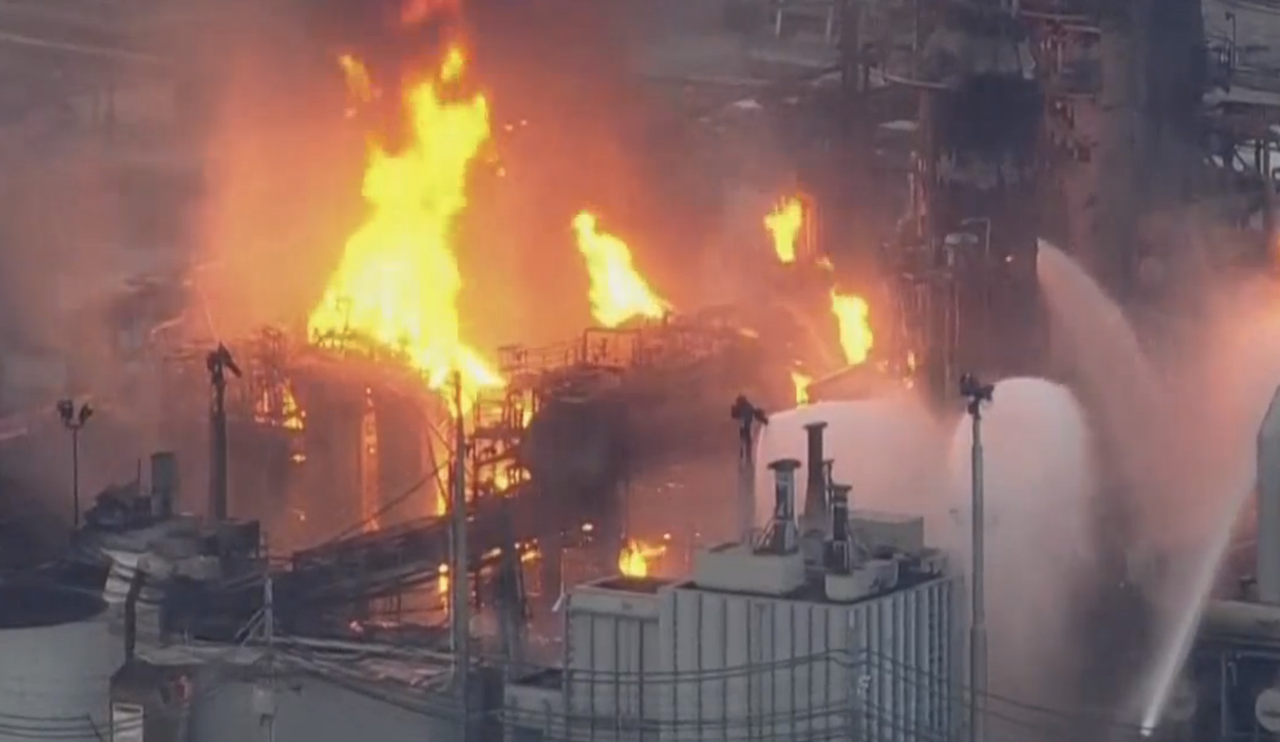 The cause of the fire was still unknown as of Tuesday, though city fire officials said it started in a butane vat around 4 a.m. (0800 GMT). It destroyed a 30,000-bpd alkylation unit that uses hydrofluoric acid to process refined products. Had the acid caught fire, it could have resulted in a vapor cloud that can damage the skin, eyes and lungs of nearby residents.
Prior to the massive inferno, the refinery had suffered from years of financial struggles, forcing it to slash worker benefits and scale back capital projects to save cash. It went through a bankruptcy process last year to reduce its debt, but its difficulties continued as its cash on hand dwindled even after emerging from bankruptcy in August; some have speculated that cost-cutting resulted in the structure becoming fragile and susceptible to accident.
Disclosure: Copyright ©2009-2019 ZeroHedge.com/ABC Media, LTD; All Rights Reserved. Zero Hedge is intended for Mature Audiences. Familiarize yourself with our legal and use policies every ...
more