FTSE 100, ASX 200 Notch Largest Intraday Recoveries Since 2016
The New Year is already off to a volatile start for equity markets with some posting their largest lower wick since the election of President Donald Trump. A lower wick, or tail, appears when a decline is retraced. The failed move lower creates a wick on the bottom of the candle and particularly long wicks, like those posted Wednesday, are uncommon.
FTSE 100 PRICE CHART AND WICK LENGTHS DAILY, 2016 – 2019
(Click on image to enlarge)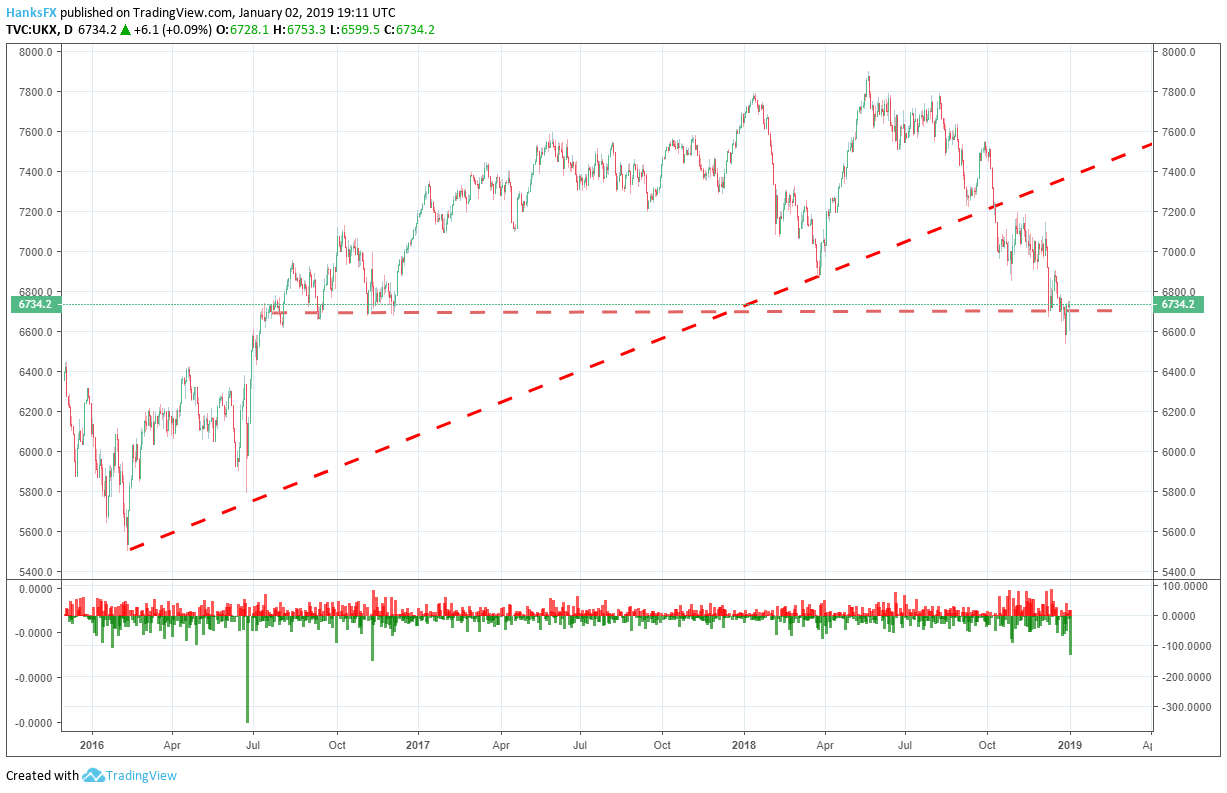 Traders sometimes perceive a tail of such magnitude as a bullish signal, especially when a market is oversold or at support. In the case of the FTSE, the long shadow candlestick on Wednesday poses an intriguing technical setup for bulls heading into Thursday's open.
The index traded firmly in the red to kick off 2019 but the index eventually mounted a rebound as GBPUSD took a hit. The climb higher subsequently etched the longest tail for the FTSE 100 since November 9th, 2016, the day after Donald Trump was elected President of the United States. Recent stock market volatility has created a series of robust wicks and highlights the knife's edge markets find themselves on, especially the FTSE which remains tied to ongoing Brexit negotiations.
Volatility was not limited to the United Kingdom's stock index as the Australian ASX 200 realized similar intraday trading.
ASX 200 PRICE CHART AND WICK LENGTHS DAILY, 2016 – 2019
(Click on image to enlarge)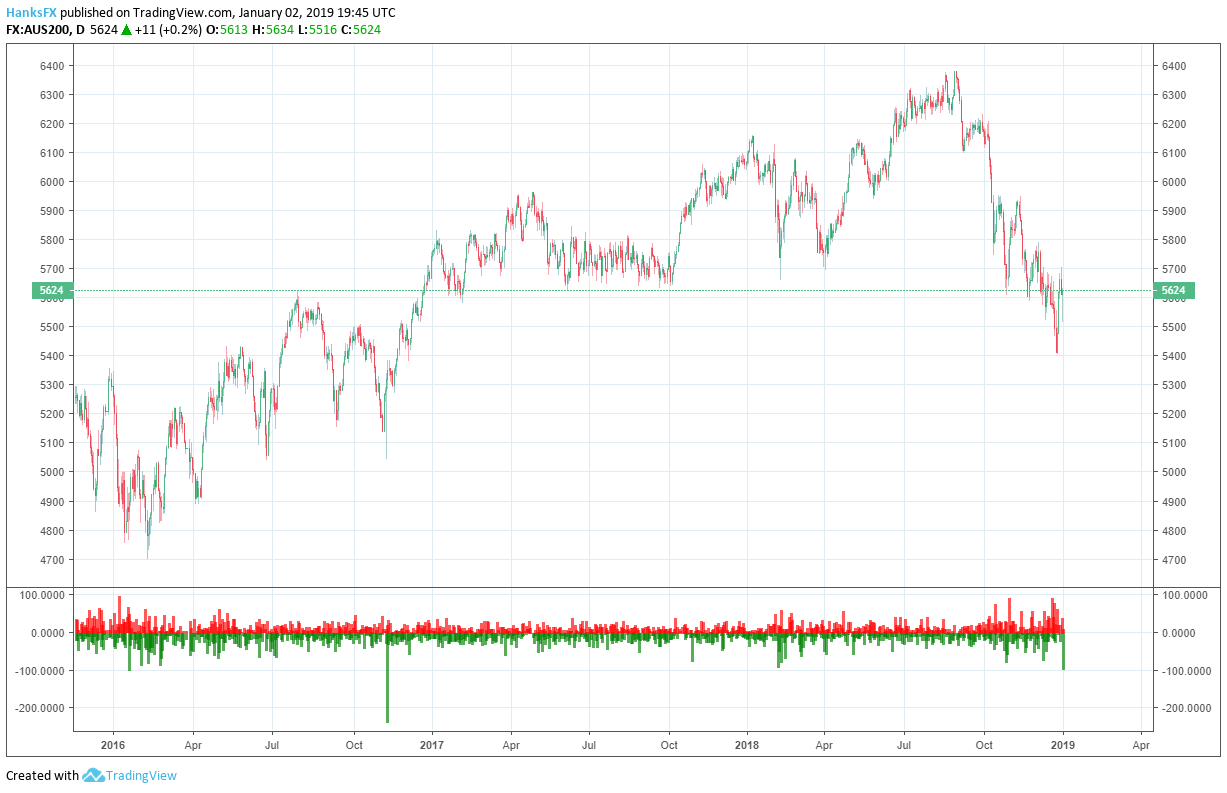 The Australian stock index similarly mounted a rebound which some market watchers attributed to US-China trade war optimism. The move occurred alongside a breakdown in AUDUSD which traded below 0.70 and moved to the lowest level since February 2016. Chinese growth concerns also played a part in the price action as investors weigh the impact of a slowing Chinese economy on Australia's business and currency outlook.
AUDUSD PRICE CHART WEEKLY, 2016 – 2019
(Click on image to enlarge)