Crude Prices Carve Bullish Series As OPEC Forecasts Stable Oil Demand
Oil climbs to a fresh yearly-high ($58.74) as the Organization of the Petroleum Exporting Countries (OPEC) anticipate stable demand in 2019, and recent price action raises the risk for a further advance as crude breaks the monthly opening and extends the series of higher highs & lows from earlier this week.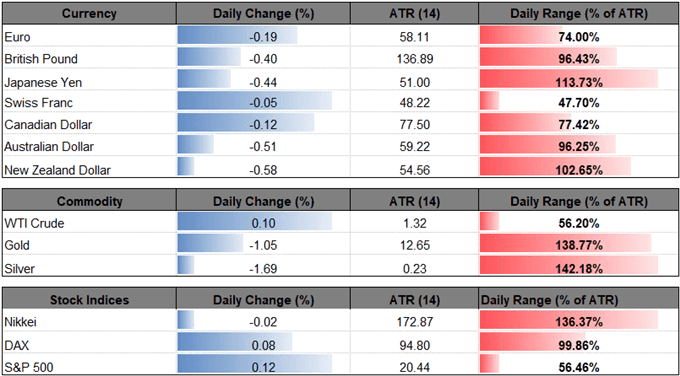 CRUDE PRICES CARVE BULLISH SERIES AS OPEC FORECASTS STABLE OIL DEMAND

Oil extends the advance from the monthly-low ($54.52) as fresh data prints coming out of the U.S. economy show crude inventories contracting 3862K in the week ending March 8 versus expectations for a 3000K expansion, and the current environment may keep crude prices afloat as OPEC adjusts its outlook for the energy market.
(Click on image to enlarge)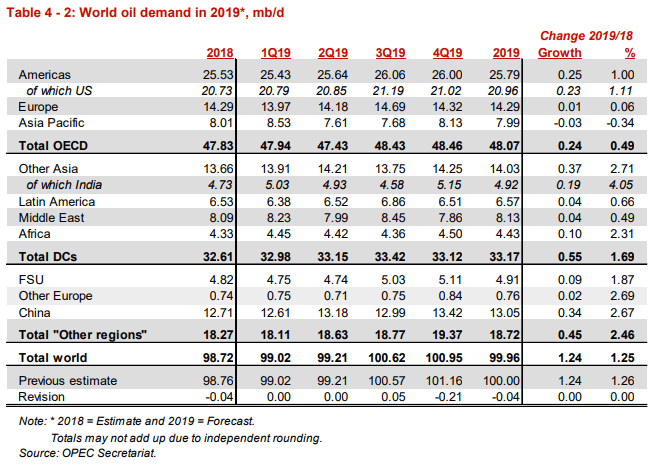 In its latest Monthly Oil Market Report (MOMR), OPEC asserts that 'world oil demand is forecast to grow by 1.24 mb/d, unchanged from last month's projections' even though the group lowers its projection for the world economy and notes that 'global economic growth has slowed and the GDP forecast for 2019 now stands at 3.3% compared to estimate growth of 3.6% in 2018.'
OPEC concluded its review by stating that 'this highlights the continued shared responsibility of all participating producing countries to avoid a relapse of the imbalance and continue to support oil market stability in 2019, and it seems as though OPEC and its allies will continue to regulate the energy market as Russia Energy Minister, Alexander Novak,states that the region is on track of meeting its commitment of reducing output by 228Kb/d by the end of March.
(Click on image to enlarge)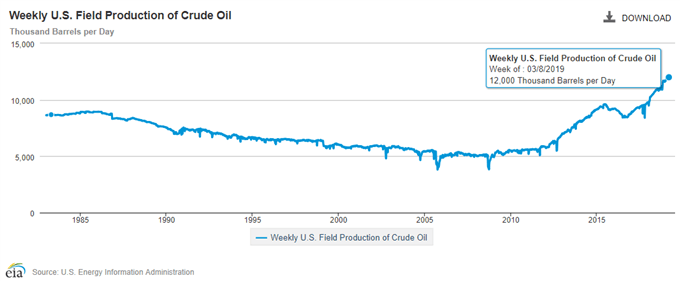 Signs of stronger-than-expected demand should keep oil prices afloat as updates from the U.S. Energy Information (EIA) reveal weekly field production of crude narrowing to 12,000 b/d from a record 12,100 b/d in the week ending March 1, and a further slowdown in non-OPEC production may fuel the advance from the monthly-low ($54.52) as OPEC and its allies continue to regulate supply.