Chen Lin Sees Buying Opportunity Of A Lifetime In Energy Stocks
TM editors' note: This article discusses a penny stock and/or microcap. Such stocks are easily manipulated; do your own careful due diligence.
After correctly predicting $47/bbl oil last year, Chen Lin, author of the popular stock newsletter "What Is Chen Buying? What Is Chen Selling?", is licking his stock-picking chops at the bargains now available in international oil plays and the ones that could materialize stateside if the artificial pressure on domestic oil created by a ban on exports is not lifted. In this interview with The Energy Report, he names three stocks that are the victims of global hysteria around plunging oil prices and blindness to local opportunities.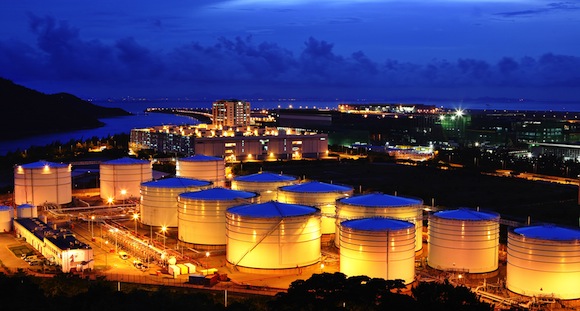 The Energy Report: Chen, last year you correctly predicted that oil could fall as low as $47/barrel ($47/bbl). What's your outlook for the rest of this year and what is that based on?
Chen Lin: I'm not a technician, but I looked at North American production increases of 1 million barrels a year and knew it would result in an oversupply situation, especially in light of the world economy softening. It was a perfect storm for the energy sector. The rapid increase in the fracking production in North America has been phenomenal, but it had to result in lower prices, so a year ago, I started planning on $47/bbl oil just to put a rough number there. At that price, fracking will be curbed, and then we can get back in balance again.
A year later, that is right about where we are. Looking ahead, I see oil bottoming in 2015. As the price drop occurs, a lot of companies will go under because they are not sustainable.
TER: Are you worried about conflict in Yemen, Saudi Arabia and Iraq?
CL: Yes. Those are geopolitical factors, and they will likely keep a bottom for Brent crude. Between Brent and West Texas Intermediate (WTI), I'm actually more bullish on Brent than WTI.
TER: Do you think that that gap will widen or stay about the same?
CL: Geopolitics are very hard to predict. The gap may widen sharply this summer if oil storage in North America continues to fill up. That will be a perfect buying opportunity, a once-in-a-lifetime buying opportunity for domestic energy stocks, because WTI will go back up. You see, this is not a global supply/demand imbalance. We have all this oil in storage because the United States forbids raw oil from being exported. That artificially depresses the prices. And it will have consequences. If oil goes to $30 or $20/bbl, that will basically bankrupt the U.S. domestic oil industry. And it will put pressure on the president and on Congress to lift the ban on oil exports.
You have to understand, the world doesn't actually have too much oil. The U.S. is importing some 9 million barrels per day from overseas, but that's a different type of oil. We're producing light oil, which doesn't work with our current refinery capacity. So we import what we need and store what we have. That is why the margin between Brent and WTI may continue to widen through the summer and fall.
At the same time, the refiners are working overtime. The stock prices have been increasing, but we might be nearing a top. Current margins are probably not sustainable because they will likely lead to the lifting of the export ban in the U.S. I've traded refiners with some very good profits, but I may have to start selling if we begin to peak.
Disclosure:
1) JT Long conducted this interview for Streetwise Reports LLC, publisher of The Gold Report, The Energy Report, The Life Sciences Report and The Mining Report, and provides services ...
more