Calm Before The Storm? Goldman Says 'Buy The Dip' In VIX
After Friday's big option expiration, SpotGamma points out that both QQQ and IWM start the week at/in a negative gamma position, which implies higher relative volatility in those indices.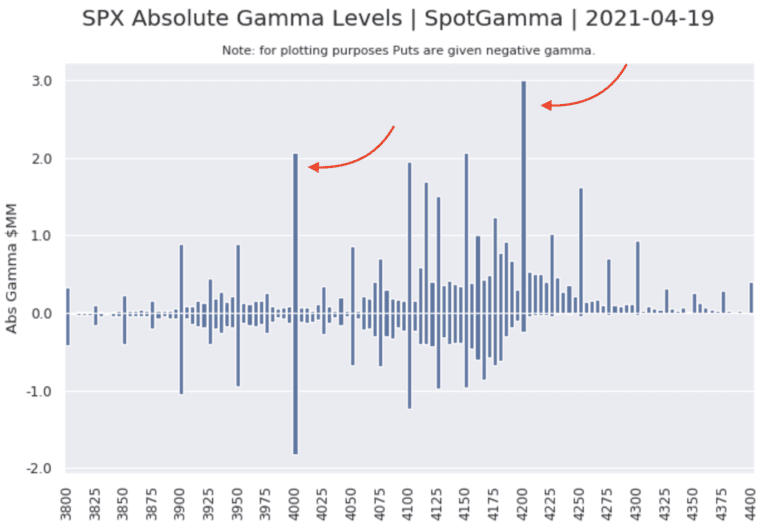 There is also now a very wide range in distribution of SPX gamma (gamma is shallow and evenly dispersed 4100-4200 with a large "void" from 4100-4000).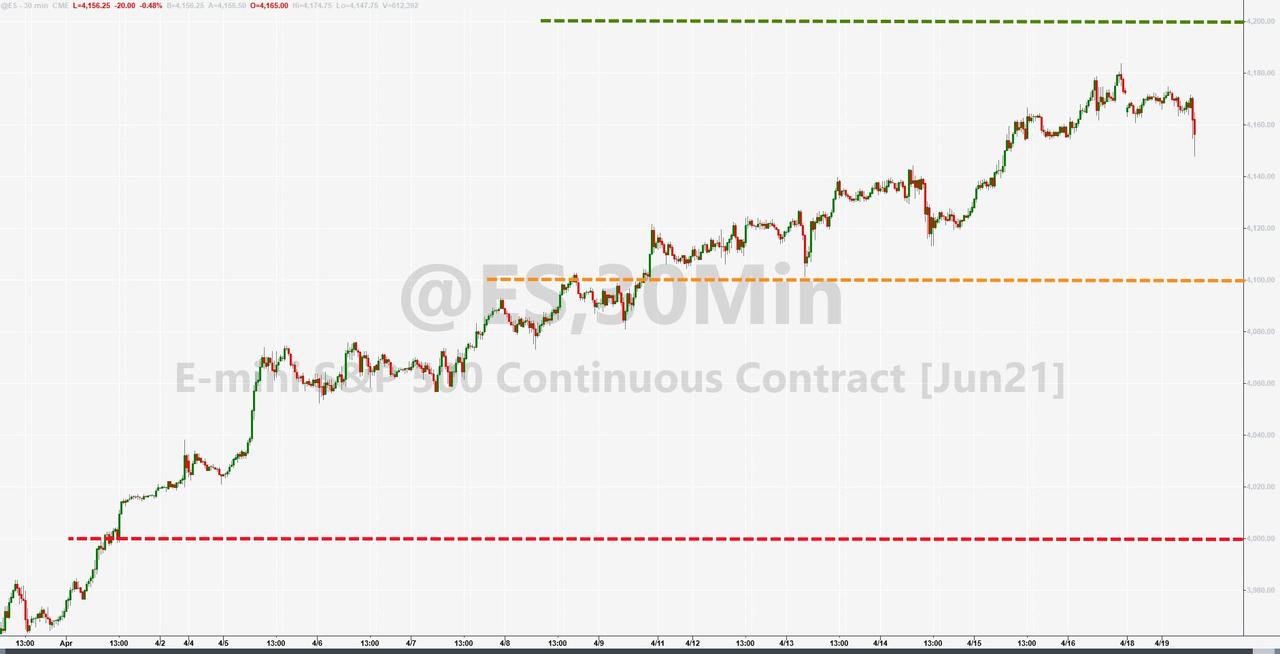 The potential for higher volatility is reinforced by the fact that the S&P 500 is extremely stretched on a price-time basis. As Bloomberg's Kriti Gupta notes, the S&P 500 is currently trading at around 16% above its 200-day moving-average (200DMA) - a level that seems to have spurred a selloff in the last eight months.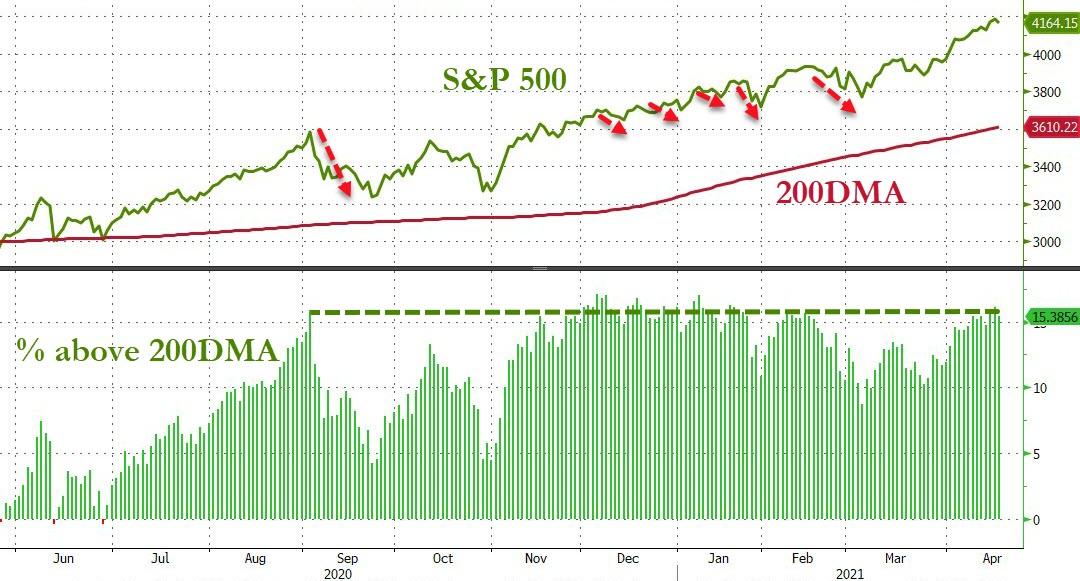 Source: Bloomberg
The 16% figure coincided with a 10% correction during the September tech wreck, a 2% drop in November and December, and then ~5% selloffs in January and February.
If we do get a 'storm' it will be coming after a shocking period of 'calm' (as liquidity provisions overwhelmed the global chaos) with The Dow Jones Industrial Average now having gone 30 days without a loss of more than 1%... the longest streak since right before the pandemic.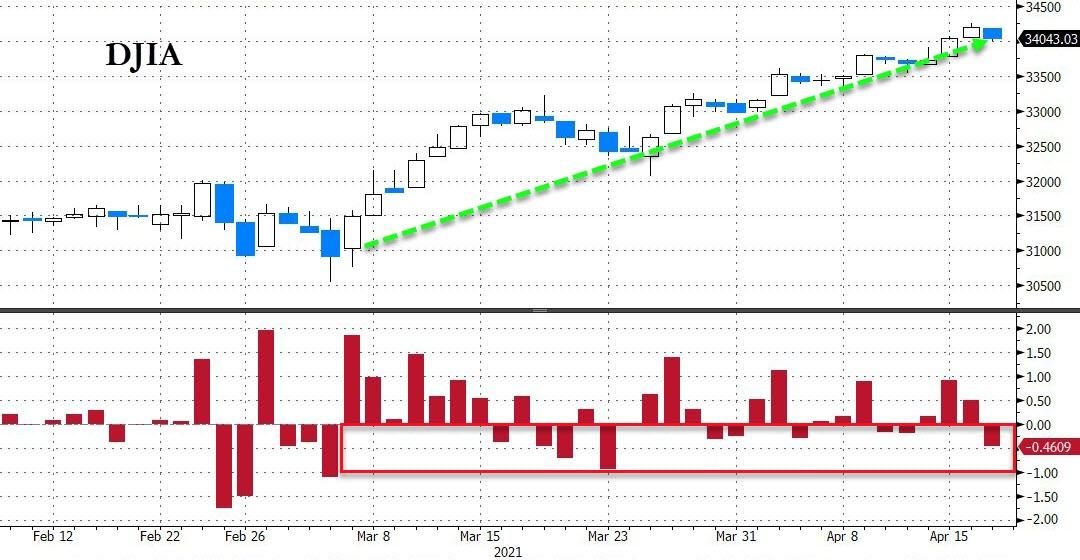 Source: Bloomberg
The calm across equity markets has coincided with a drop in trading activity. S&P 500 average trading volume as a share of market cap thus far in April has registered as the lowest since January 2020.
But, as SpotGamma notes, there is a VIX expiration on Wednesday which could shake things up, too... which fits with what Goldman Sachs' Rocky Fishman is a warning.
The nearly 10% rally for the SPX over the past six weeks has pushed the VIX down below 17 for the first time in the COVID era. The floor in implied volatility that has held since the aftermath of November's elections was broken by several vol points. In Goldman's view, this is an opportunity to add to short-dated hedges, as they expect a return to 2021's prevailing high volatility risk premium before long.
Disclaimer: Copyright ©2009-2021 ZeroHedge.com/ABC Media, LTD; All Rights Reserved. Zero Hedge is intended for Mature Audiences. Familiarize yourself with our legal and use policies every time ...
more