Brien Lundin Plays The M&A Game
Mining investors love to talk M&A. The speculation. The buzz. Goldcorp started tongues wagging recently when it made a CA$526 million offer for Probe Mines. Brien Lundin, publisher of Gold Newsletter, believes that deal could start the ball rolling on further M&A. He predicts that as gold flows west to east at an unprecedented rate, the gold price will ultimately come under pressure and carry equity prices dramatically higher in either 2015 or 2016. In this interview with The Gold Report, he suggests that prices have never been lower on some of the most likely names in the M&A game.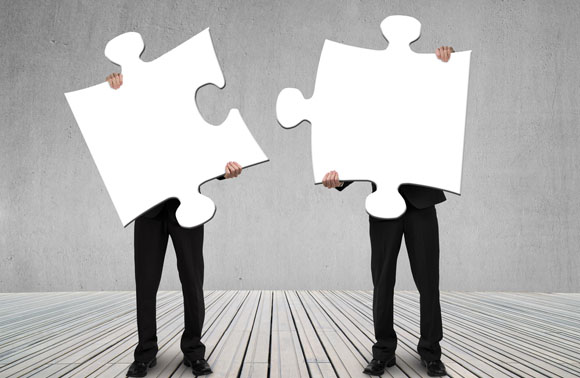 The Gold Report: In mid-January the Chinese stock market plunged almost 10% and the world barely blinked. You spend a lot of time looking at China and how that market influences the gold price. What are your thoughts on China's massive market correction as it pertains to gold?
Brien Lundin: I don't think the performance of Chinese equity markets greatly affects physical gold demand in China. But as a backdrop of general uncertainty, the correction did nothing to hurt gold demand.
TGR: Nonetheless, you believe China is the story in gold.
BL: The big story for gold is China and Asia in general. We saw Chinese gold demand spike in 2013 after an orchestrated attack on the gold price earlier that year. We all thought that level of physical gold demand from China would eventually abate, but it never did. Then we thought physical demand would fall off in 2014, but it did not. The World Gold Council reported that gold demand in China was off some 50% in 2014, but in reality it was running close to the record rates of 2013, as gauged by deliveries from the Shanghai Gold Exchange, a little known metric that few gold market insiders follow.
"Almaden Minerals Ltd. has a highly economic project in an area where most major mining companies are comfortable operating."
Chinese gold demand in 2014 was about 2,100 tons (2.1 Kt), roughly 4% off record-setting 2013 levels. More important, Chinese demand was running over 50 tons per week throughout most of the fall and into 2015—a rate that projects to about 2.6 Kt/year. Only about 3 Kt gold is mined each year. If you combine, say, 2.2 Kt from China and about 0.8–0.9 Kt from India, those two nations alone would consume more than all the newly mined gold in the world. We just need a minor shift in Western investment demand to create a tremendous strain on the global gold supply.
TGR: The gold price fell hard late in 2014, but managed to avoid slipping below $1,000 per ounce ($1,000/oz). You're suggesting that underlying demand in China and India kept gold above $1,000/oz.
BL: Absolutely. Whenever we've had any sort of significant decline in the gold price since this bull market started in 2000, price-sensitive buyers in China and India have supported the gold price. And during that massive selloff in Spring 2013, Asian demand strongly supported the gold price. In other words, Asian buyers think gold at these levels is a bargain. They are taking all the gold that the West will sell them—it is a massive flow of metal from west to east.
"Asanko Gold Inc.'s project is going to be a world-class mine, but it is not being valued like one."
Moreover, the calls for gold to slip below $1,000/oz were somewhat shortsighted given that the average all-in cost of production is around $1,200/oz. While the price of gold can go below the cost of production, it can't go too far below that level for too long, before supply constraints bring the price back up.
TGR: From where will gold price drivers emerge in 2015?
BL: China will remain an important story, and at some point that flow of gold from west to east will cause severe supply strains. In other words, we will reach the bottom of the Western vaults at some point. In addition, the U.S. dollar has shown some signs of exhaustion after its almost parabolic rise. That will end at some point, because the U.S. government will re-enter the battle of currency depreciation, along with the rest of the Western nations. Those are two important drivers. The turmoil in equities markets and a growing recognition that the Federal Reserve will not be able to raise rates this year will also benefit gold prices throughout 2015.
TGR: In the December/January double issue of Gold Newsletter, you mentioned gold's "whiplash inducing" volatility. Should investors get used to that?
BL: Greater volatility in all asset classes in all markets will be a hallmark of the world going forward. In particular for gold, we saw some volatility toward the end of 2014 during the thinly traded holiday period. Speculators took advantage of low volumes to push the market around. Broadly speaking, we're going to see either a continuing of the bottoming formation in gold through 2015 or the beginning of a new upturn. It's going to happen this year or next. I don't think the forces at work in the global economy will be able to prevent gold from rising beyond next year.
TGR: What are some signs that an upturn is taking hold?
BL: We need to get the price consistently above $1,400/oz. Gold has been around $1,300/oz after a nice rally since the end of 2014, but at this time last year the price was above $1,350/oz. I'd like to see the price well above $1,400/oz before I start to get excited.
TGR: What about inflows into exchange-traded funds (ETFs)?
"Columbus Gold Corp.'s infill drilling will add significantly to the resource at the Montagne d'Or deposit."
BL: They're starting to come in. That's a good sign. The real killer for gold in 2013 was the huge outflows in ETFs. We're not going to see that again in the near future. We've reached the die-hard core of gold owners in ETFs. As I said, if we get Western investment demand—and I use ETFs as a proxy for Western investment demand—in addition to Asian demand, that is really going to carry gold into the next big rally.
Disclosure: Brian Sylvester conducted this interview for Streetwise Reports LLC, ...
more