BB&T Acquires Suntrust In $66BN Deal Creating 6th Largest US Bank
In what will be the biggest bank deal since the wave of Treasury-backstopped arranged marriages that took place during the most acute phase of the financial crisis, regional lender BB&T on Thursday announced it would buy SunTrust Banks in an all-stock "merger of equals" valued at $66 billion - making it the country's sixth-largest lender, and a new potential rival for global lenders like Bank of America and Wells Fargo.
According to the terms of the deal announced in a joint statement on Thursday, SunTrust shareholders will receive 1.295 shares of BB&T for each SunTrust share they hold. Shareholders of Winston-Salem, North Carolina-based BB&T will own approximately 57% of the combined company, while Atlanta-based SunTrust's holders will own about 43%, Bloomberg reported.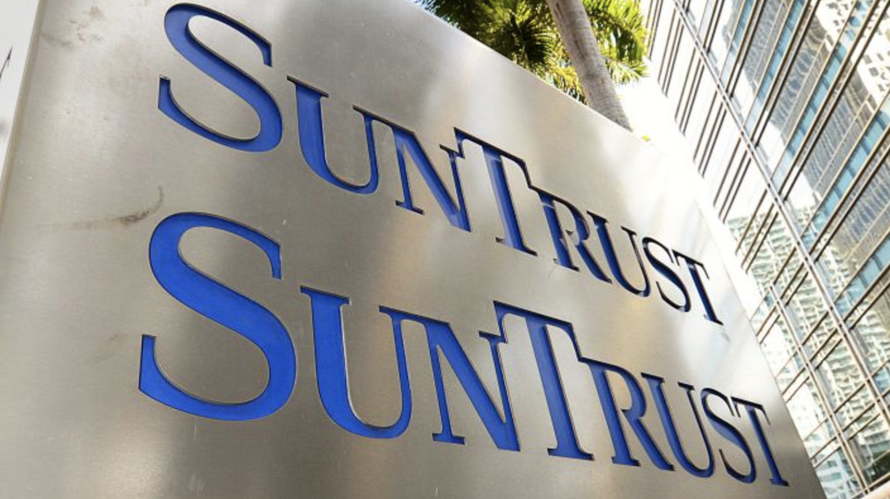 All told, BB&T will pay $28.1 billion for SunTrust's equity, a 7% premium to SunTrust's Wednesday closing price. The deal will also include almost $18 billion in net debt.
The merged bank will have around $442 billion in assets, $301 billion in loans and $324 billion in deposits.
But in a disheartening sign for employees of the two banks, the deal is expected to lead to $1.6 billion in cost savings as the companies take advantage of "synergies" - i.e. mass layoffs as their operations are streamlined and "redundancies" are eliminated. The combined bank will operate out of Charlotte, NC under a new name. BB&T Chairman and CEO Kelly King will serve as the CEO of the combined company through Sept. 12, 2021, after which he will serve as chairman for another six months.
Ernst & Young expects a flurry of transactions this year, fueled by easing regulations and the U.S. tax overhaul, which helped lenders build a war chest to spend on acquiring new clients and technology, the financial advisory firm said in a report last month. The value of mergers and acquisitions in the U.S. financial-services sector more than doubled to $196.5 billion in 2018 from $82.3 billion in 2017, EY said.