3 Retail Stocks That Could Be In Trouble
There are usually warning signs on the charts before stocks sell off. This could be the case with Home Depot, Inc. (HD), Kohl's Corporation (KSS) and Party City Holdco Inc. (PRTY). All three may be in trouble.
Pixabay
Home Depot shares may be breaking the support at $320. This support held throughout April, but it may be giving way.
Kohl's has dropped to support around the $54 level. This level was support in March as well. The stock rebounded then and there is a chance it does again. But if this support level breaks, shares could make a big move lower.
Party City has dropped to support at $8.50. This important level was resistance in February, and it is support now. If the support breaks, there's a good chance the stock makes a significant move lower.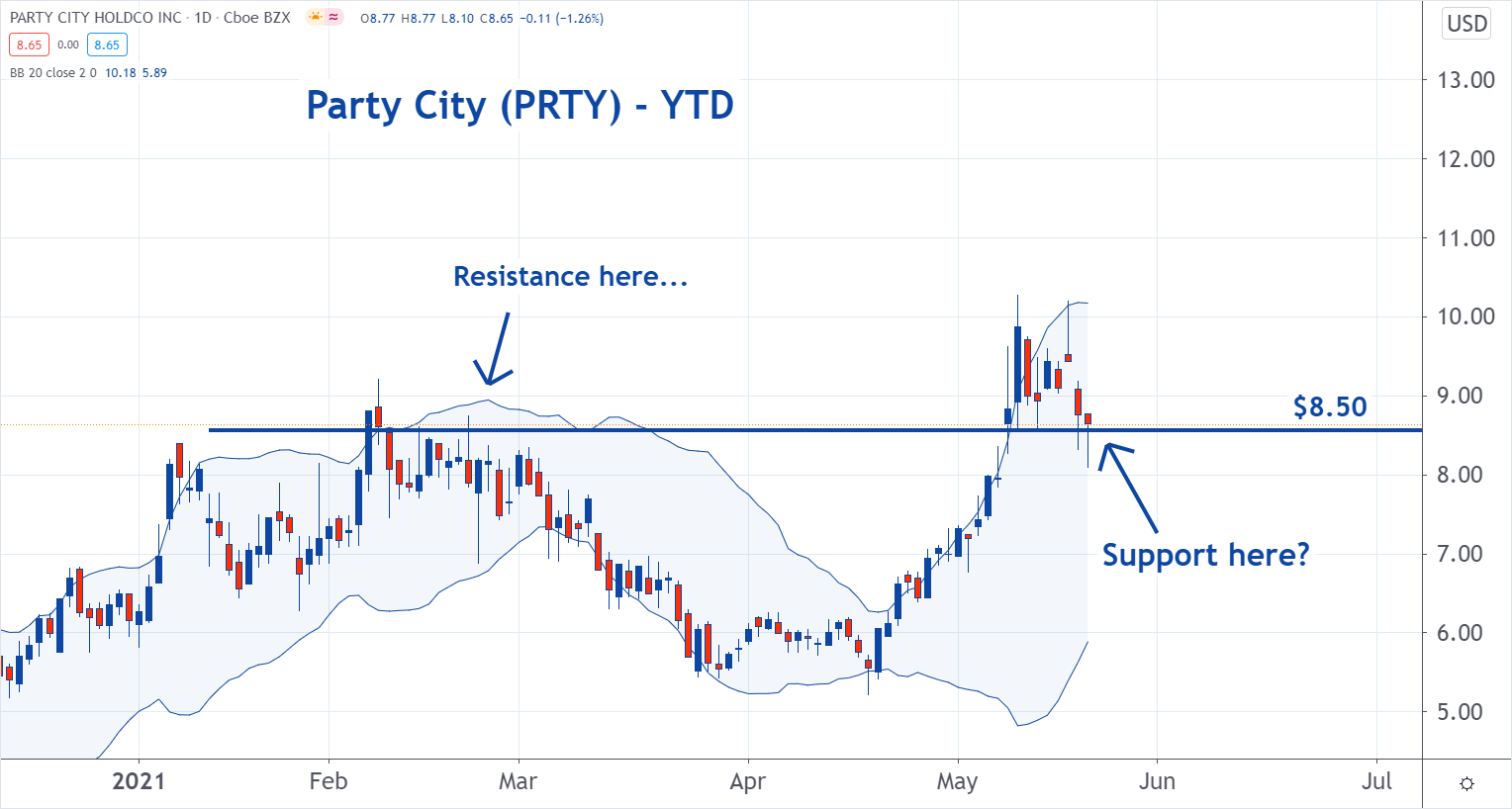 © 2021 Benzinga.com. Benzinga does not provide investment advice. All rights reserved.