23 Cryptocurrency ETFs Ranked By Performance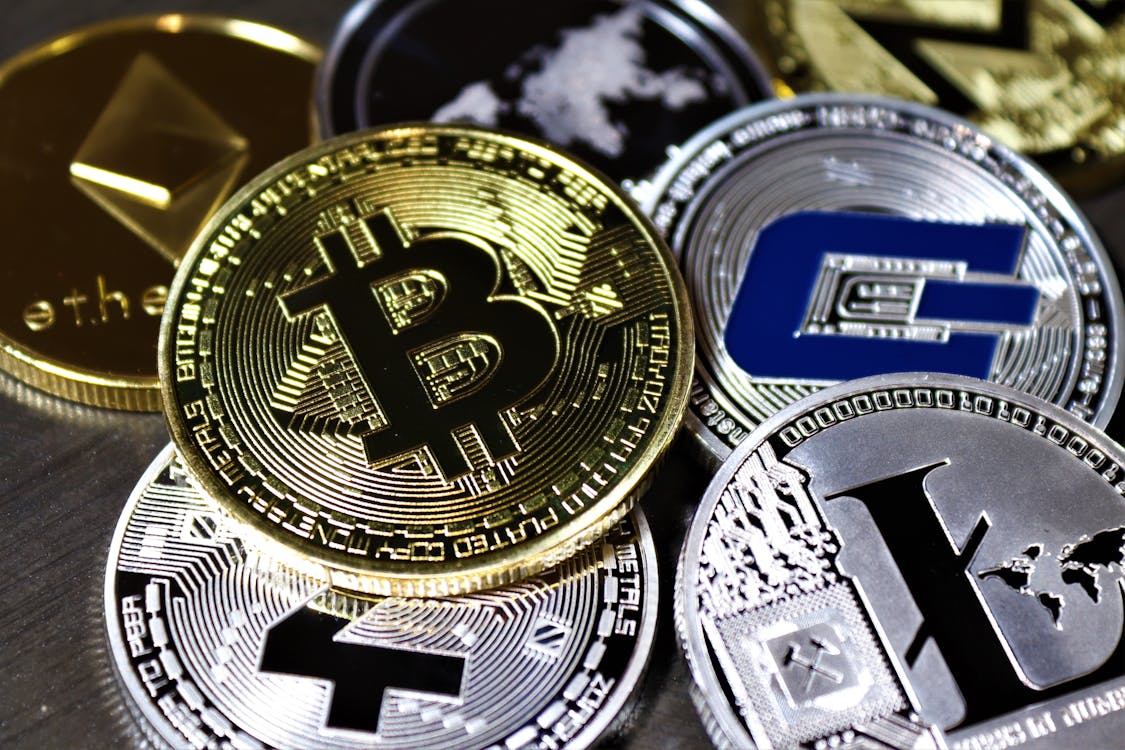 Image Source: Pexels
This article identifies and describes the make-up of 23 cryptocurrency ETFs and groups them into 4 strategies and then compares the performances of the ETFs in each group with each other to determine which have outperformed in the past month.
The 4 groups are those ETFs that track bitcoin futures (4), invest in crypto- and blockchain-related equities (8), invest in bitcoin (5) and in ethereum (4) cryptocurrencies indirectly through a brokerage account as well as two other ETFs and an inverse ETF. They are listed below, by group, in descending order.
Bitcoin Futures ETFs
Crypto and Blockchain-related Equity ETFs
Bitcoin ETFs
Ethereum ETFs
Other
Evolve Cryptocurrencies ETF (ETC and ETC.U): -20.8%

Began trading on the TSX in September 2021, by initially investing in Evolve Bitcoin ETF (EBIT.U) and Evolve Ether ETF (ETHR) and, as such, pay no management fees.
Go here for chart of most recent pricing.

Amplify Transformational Data Sharing ETF (BLOK): -27.0%

An actively managed fund.
Invests both in companies involved in developing blockchain technologies, and/or using them for their own business and in the Purpose Bitcoin ETF and the 3iQ CoinShares Bitcoin ETF, both of which directly track Bitcoin, to provide some "direct" exposure.
Go here for chart of most recent pricing.
Please note that those ETFs with a ".U" in the trading symbol trade on Canadian exchanges in U.S. dollars. If you are American and wish to buy any of the Canadian ETFs, funds or trusts mentioned in this article then provide your broker with the security's CUSIP number (Go here to read "Advice For Americans On Buying Cannabis Stocks Listed On Canadian Exchanges") to facilitate any transaction.
Bitcoin and Ethereum
Below are the performances of Bitcoin and Ethereum since the end of November in descending order:
Bitcoin: -18.2%
Ethereum: -21.7%
The above analysis shows that only 2 of the 23 cryptocurrency/blockchain ETFs have advanced in price since the end of November while only 2 others have performed better than the physical Bitcoin and Ethereum assets have so perhaps one of those 4 ETFs is right for you depending on the results of your own due diligence.
To complete the overview of this market sector below are five other cryptocurrency investment vehicles to consider, namely:
Cryptocurrency Funds/Trust
Inverse Cryptocurrency ETF
BetaPro Inverse Bitcoin ETF (BITI and BITI.U): +21.7%

Launched in April 2021
Designed to provide daily investment results through short investments in bitcoin futures that endeavor to correspond to the single inverse (opposite) performance of an index that replicates the returns generated over time through long notional investments in Bitcoin Futures.
Go here for chart of most recent pricing.
Conclusion
The above information provides prospective independent investors and financial advisors alike, with insights into the make-up of the different assets in the sector and some direction as where to concentrate one's due diligence before making any investment decisions.
Visit munKNEE.com and register to receive our free Market Intelligence Report newsletter (sample more