US Industrial Sector Remains The Bright Spot
While the consumer sector is languishing the industrial sector of the US continues to strengthen, boosted by demand from Asia, ongoing inventory rebuilding, and being far less impacted by COVID containment measures than other parts of the economy. Nonetheless, manufacturing output remains down compared to even pre-Great Financial Crisis levels.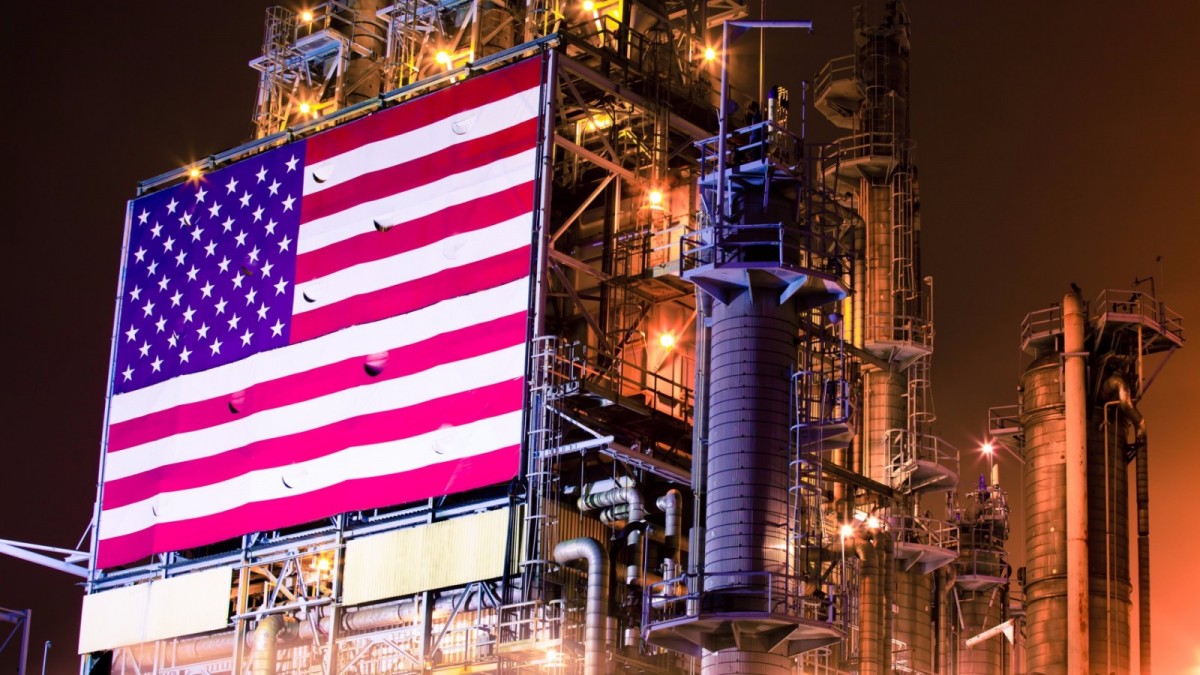 Industrial output jumped 1.6% in December versus the 0.5% month-on-month consensus. Utilities output was the key story, rising 6.2% on heating demand following colder weather. Mining rose 1.6% and manufacturing gained 0.9%. So while the US consumer sector struggles, the industrial sector is performing incredibly well – unfortunately, it is such a small part of the US economy these days that it can do little to offset the weakness elsewhere – remember consumer spending is around 70% of GDP and industrial production is barely 10%.
Manufacturing should continue to perform well given the strength in Asian export demand, the fact that inventories are low by historical standards and will continue to be rebuilt while we should also remember that the sector is far less constrained by Covid measures. As such the numbers will continue to outperform the broader economy.
Levels of output relative to manufacturing peak of December 2007
(Click on image to enlarge)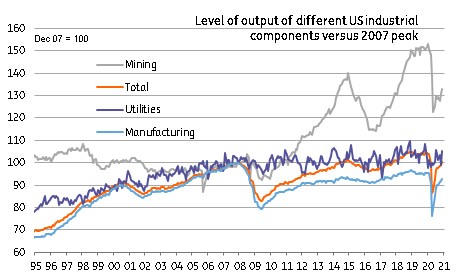 Source: Macrobond, ING
Higher fuel prices may also start to generate higher mineral extraction growth – note the US oil & gas rig count numbers are back up to 360 as of last week having bottomed at 244 in mid-August. Still, a long way to go to get back to the 792 pre-pandemic level in early March.
Despite all this positivity we have to remember that manufacturing output is still 2.8% below the level of the most recent high in December 2019 and is actually 7.2% below the all-time high in December 2007. We will be keenly waiting to see if Joe Biden can introduce measures that can actually support this sector. His infrastructure and green energy investment plans should help, but we will have to wait and see what form they come in and whether they will actually pass through Congress.
Disclaimer: This publication has been prepared by ING solely for information purposes irrespective of a particular user's means, financial situation or investment objectives. The information ...
more