Top 3 Price Prediction Bitcoin, Ethereum, Ripple: Crypto Market Shrinks While Bitcoin Grows
The time for price action came yesterday, and after several days of playing tricks, the market showed its true intentions.
The board was dyed red, concentrated mainly in the Altcoin segment and Ethereum as the maximum representative of the sub-segment.
The war for market share, expressed through the dominance charts, confirmed the offensive launched by Bitcoin days ago and sent Ethereum to the critical support level at 12.32, the same level where Ethereum's decline found ground the last six times.
(Click on image to enlarge)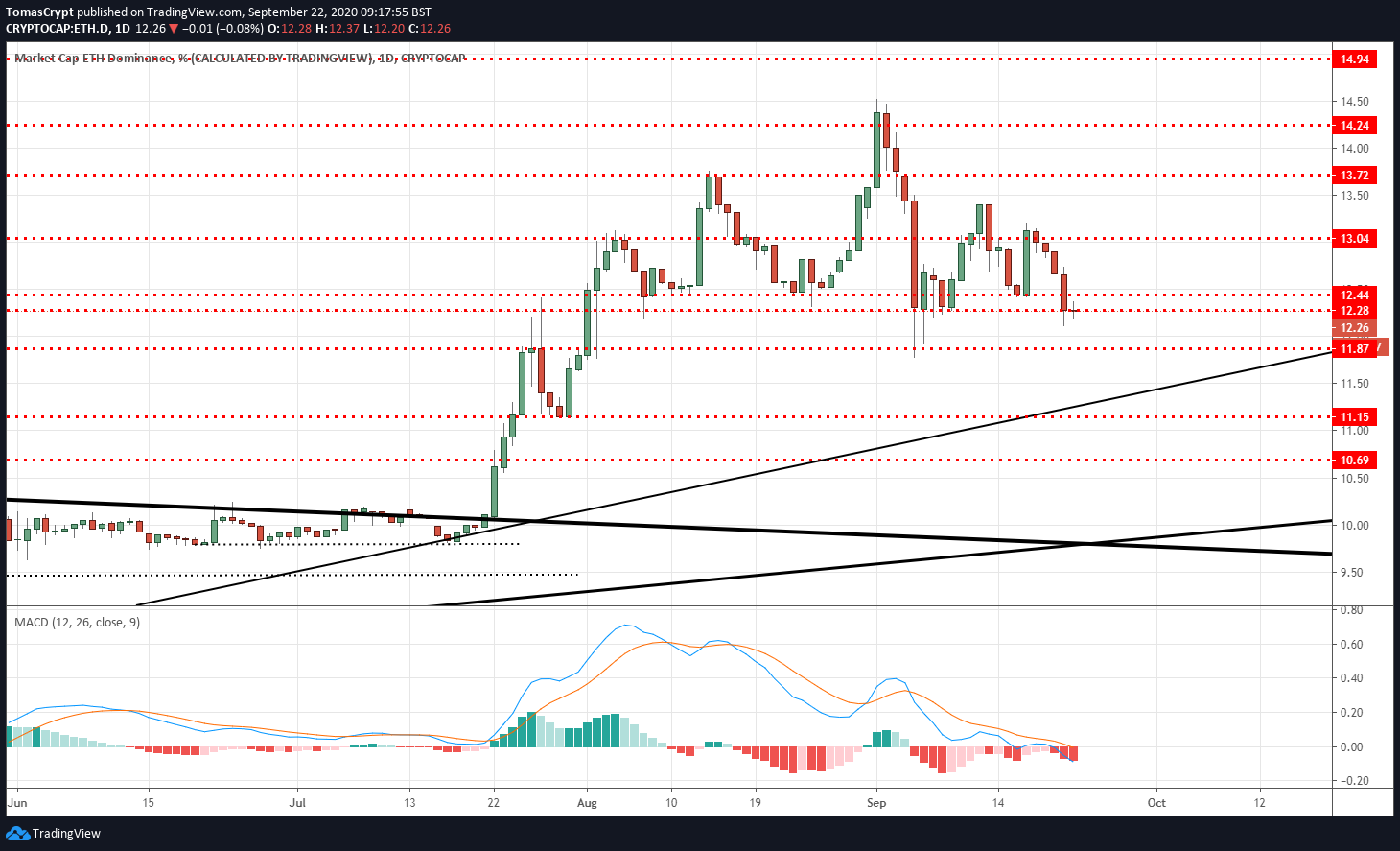 The analysis of the chart gives a high probability that the decline in the market share level for Ether will continue. If this scenario is confirmed, the main target is on the upward trend line that governs the movement in the 11.50 area.
The sentiment level is impacted by the fall and is at 39 today, a drop of over 20% from yesterday's levels.
ETH/BTC Daily Chart
The ETH/BTC pair is currently trading at the price level of 0.03277, the lower end of the range that ETH/USD has been moving in since late July.
Above the current price, the first resistance level is at 0.0348, then the second at 0.0373 and the third one at 0.040.
Below the current price, the first support level is at 0.0325, then the second at 0.0318 and the third one at 0.0307.
(Click on image to enlarge)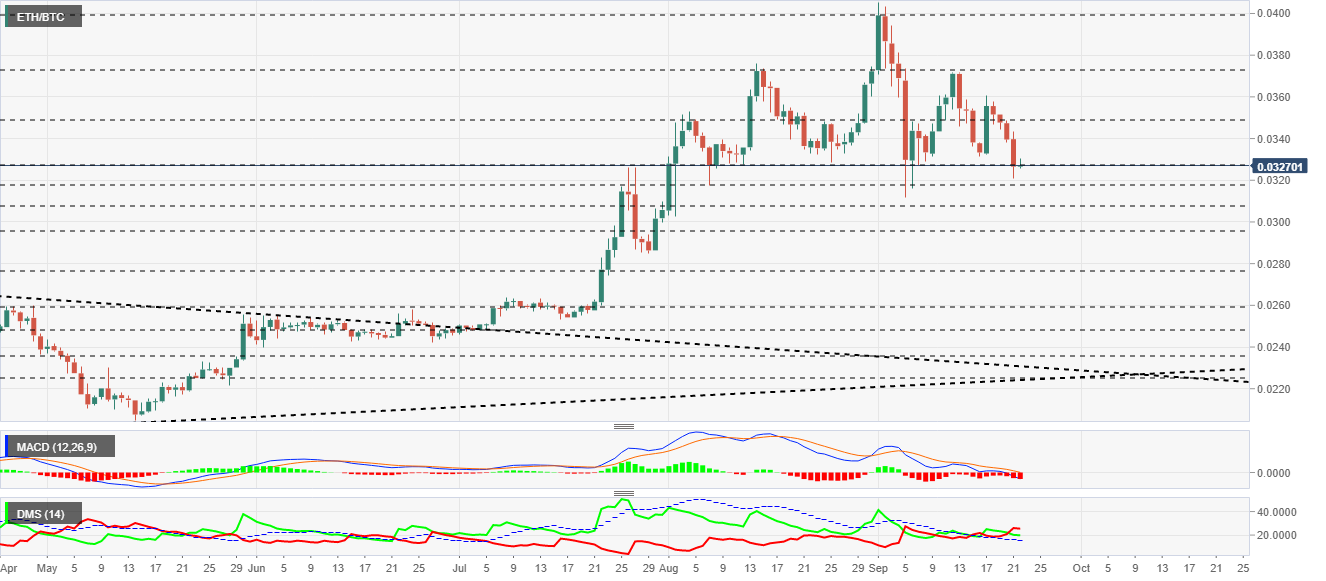 The MACD on the daily chart confirms the bearish cross and enters the negative zone of the indicator. The downward trend strengths as the slope and the separation between the lines are maintained.
The DMI on the daily chart shows bears taking the lead over bulls. Despite the dominance of the sell side, buyers are still above the ADX line, indicating that volatility may be high, without ruling out an attack by the bulls in the short term.
BTC/USD Daily Chart
The BTC/USD pair is currently trading at $10432 and retains the high level of recent months.
Disclosure: Information on this article contains forward-looking statements that involve risks and uncertainties. Markets and instruments profiled on this page are for informational purposes ...
more