The Week Ahead In Biotech: Merck, Pfizer In Earnings Mix, Plus Adamas, Mallinckrodt FDA Decisions, IPOs, And More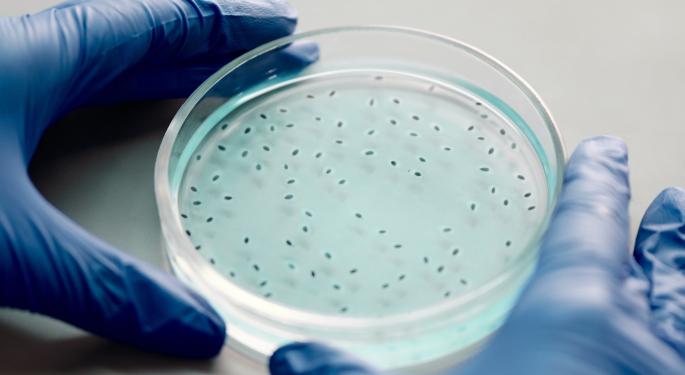 Biotech stocks alternated between gains and losses in the week ended Jan. 29 before ending lower. Big pharma earnings season kick started, with Novartis AG (NVS), Johnson & Johnson (JNJ), and Eli Lilly And Co (LLY) all in the mix.
Coronavirus vaccine and treatment news flow abounded in the week. J&J and Novavax, Inc. (NVAX) released top-line results from their respective late-stage vaccine studies. Merck & Co., Inc. (MRK), meanwhile, dropped out of the vaccine race. Lilly and Vir Biotechnology Inc. (VIR) announced a study combining their COVID-19 antibody treatments.
Biogen Inc. (BIIB) reacted with a move to the upside after the Food and Drug Administration extended the review period of its Alzheimer's drug, aducanumab, by three months. Here are the key catalytic events for the unfolding week:
Conferences
Canaccord Genuity's "New Paradigms & Treatment Approaches in Mental Health" conference: Feb. 3-4.
PDUFA Dates
The FDA is scheduled to announce its verdict on Adamas Pharmaceuticals Inc. (ADMS)'s new drug application for Gocovri as a treatment option for "off episodes" in Parkinson's disease patients receiving levodopa-based therapy. The decision is due Monday, Feb. 1.
The agency will also decide on Mallinckrodt PLC (MNKKQ)'s biologics license application for StrataGraft, an engineered tissue designed to mimic natural human skin, with both inner dermis-like and outer epidermis-like layers. StrataGraft is being evaluated as a treatment option for deep partial-thickness thermal burns. The PDUFA goal date is Tuesday, Feb. 2.
Clinical Readouts
Turning Point Therapeutics Inc. (TPTX) will present at the IASLC World Conference On Lung Cancer updated data from the TRIDENT-1 study of its lead candidate repotrectinib in TKI-naive patients with ROS1-positive advanced non-small cell lung cancer on Sunday, Jan. 31. Vaxart Inc. (VXRT) is expected to release data from the Phase 1 study of its oral COVID-19 vaccine candidate.