The Fed's Narrowing Definition Of Inflation
The ascent in lumber prices is the most spectacular of many commodities that reflect the pandemic recovery. Recently a general contractor I know lamented that the wood for his typical newbuild construction had doubled over a few months.
High lumber prices are not only caused by booming suburban real estate markets — new household formations are up too. Although the monthly figures reflect a sharp jump last summer followed by a drop, smoothing out the fluctuations reveals a clear increase in the underlying trend.
Stinson Dean, Deacon Lumber CEO, also blamed Canada's decision several years ago to reduce the amount of lumber harvested from western forests to levels believed to be more sustainable over the long term.
(Click on image to enlarge)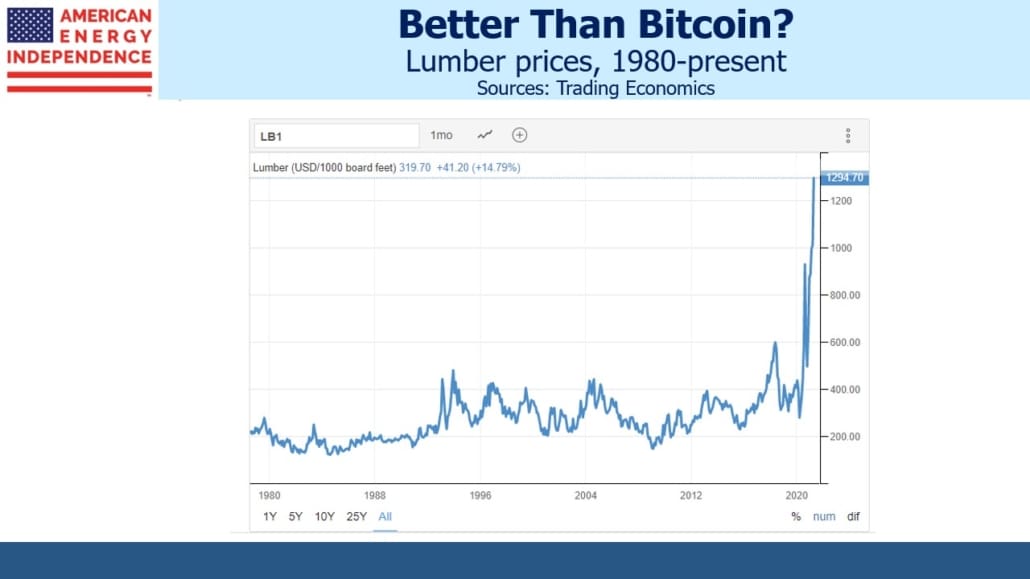 Lumber is experiencing inflation. But like most items that are rising in price, it won't bother the Fed. That's because lumber doesn't show up directly in the CPI or the PCE (the Fed's preferred measure), which are both indices of finished goods and services (lumber is included in PPI). Since house prices (a finished good) are rising in part because of lumber, one might assume it'll show up there. But house prices aren't in CPI or the PCE Index either – because a house is an asset, and the Bureau of Labor Statistics (BLS) is trying to measure the cost of shelter, the service a house provides (see Why You Can't Trust Reported Inflation Numbers).
(Click on image to enlarge)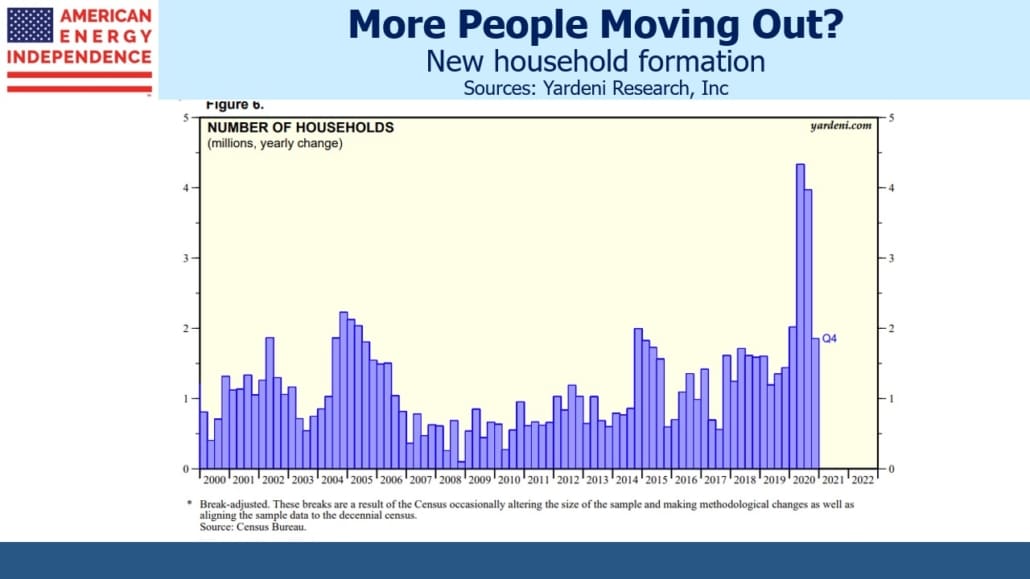 Owners' Equivalent Rent (OER) is how the BLS measures the cost of the shelter afforded by homeownership, by surveying homeowners on how much they think they could receive by renting out their house. In theory, rising house prices should induce higher rents, but the OER estimates the BLS obtains move improbably without regard to home prices. In any event, if OER did jump, as the only non-cash item in the CPI it's implausible that monetary policy should ever respond to it. Nobody ever pays OER, and homeowners can't spend it. OER is an obscure and meaningless concept, only loved by the BLS statisticians who invented it.