The Best Cryptocurrencies To Watch In 2021
With crypto prices soaring and more attention than ever on the sector, investors need to know which are the best cryptocurrencies to watch in 2021.
This new asset class is coming of age in real time, right before our eyes.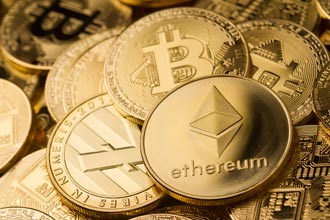 And while Bitcoin dominates the space and gets most of the headlines in the mainstream financial media, it is far from alone.
According to CoinMarketCap, about 9,000 cryptocurrencies exist – a number that grows every day.
Obviously, not all of those projects will survive. I'd say it's likely 99% of them will fade away – most of them sooner rather than later.
In fact, more than 1,600 cryptocurrencies are already "dead coins" according to the website 99Bitcoins.
That means investors can't go out and buy any random cryptocurrency and expect Bitcoin-like gains.
Instead, investors need to educate themselves (Smartbillions.com's "Ultimate Guide To Cryptocurrency is a good resource) and focus on the projects with the most promise.
Unfortunately, there's a lot of noise out there, and it's hard to know who to trust.
That's why we've compiled this list of cryptocurrencies to watch. It's an honest assessment of the quality of most of the top projects. It includes cryptos that get a lot of attention as well as lesser-known projects that should be getting more attention.
The opinions are based on ratings from multiple websites that constantly evaluate the state of these projects as well as the insights I've gained from writing and researching cryptocurrencies for the past 10 years.
The ratings here are based on several attributes that set quality projects apart:
User activity/adoption: Does the project have a lot of users? Are those numbers growing?
Developer team quality/activity: What are the credentials of the developer team? How often is the project upgraded? What does the roadmap look like?
Quality/usefulness of the technology: Why was the crypto/token created? What's the use case? How advanced is the technology? How does it compare to similar projects?
Long-term value: Has the price gone up as much as other cryptos during bull markets? Does it have the backing of any prominent investors?
Potential risks: Is the network vulnerable to attack? Is it subject to congestion that slows transaction times and increases fees? Are other, newer projects better?
Below, we've listed what our research shows are the top cryptocurrencies to watch in 2021. For a bit more perspective, I've also included the FCAS (fundamental crypto asset score) ratings from the FlipsideCrypto website. FCAS grades on a 1,000-point scale, with the 900-1,000 range being the best. The FCAS score is based on three factors: user activity, developer behavior, and market maturity, which measures risk and liquidity.
The 12 Best Cryptocurrencies to Watch
No. 1: Bitcoin (BTC)
FCAS score: 907
Why it was created: Bitcoin is the crypto that started it all back in 2009. The 2008 financial crisis inspired a mysterious figure known as Satoshi Nakamoto to build a decentralized cryptocurrency outside of the control of central banks and governments.
Why it matters: Bitcoin has emerged as a "store of value" akin to gold. That's why so many investors are buying it – retail investors as well as prominent billionaires. The main reasons for this are scarcity and security. Regarding scarcity, only 21 million bitcoins will ever exist, and nearly 19 million have already been mined. As for security, the network itself has never been hacked or compromised. That's a testament to the code that runs the network as well as the enormous amount of computing power the miners use to verify the Bitcoin blockchain. While Bitcoin can't do a lot of the fancy tricks other cryptos can do, its role as digital gold ensures it will remain the leader. Look for the Bitcoin price to reach $100,000 by Labor Day.
No. 2: Ethereum (ETH)
FCAS score: 971
Why it was created: Ethereum, the No. 2 crypto, was the brainchild of Vitalik Buterin. Fascinated by Bitcoin, he sought to create a blockchain platform capable of executing "smart contracts." Such a contract executes when the software determines that the conditions set forth in the code (and agreed upon by the participants) have been met.
Why it matters: The "smart contract" concept is responsible for much of the innovation in crypto today. Most of DeFi is built on the foundation of the Ethereum network. Hundreds of cryptocurrency tokens built on standards like ERC-20 run on Ethereum. In short, Ethereum is a vital piece of the "crypto economy." In some ways, it has become a victim of its own success, resulting in network congestion and soaring transaction fees. That's why a major upgrade, Ethereum 2.0, is in the works and expected to deploy over the next year or so. This upgrade will make the network more scalable and secure. But it's a major change. Any serious hiccups in this transition could affect the whole crypto ecosystem. ETH is up about 147% in 2021.
Disclaimer: Any performance results described herein are not based on actual trading of securities but are instead based on a hypothetical trading account which entered and exited the suggested ...
more