Yellen Unveils $2.5 Trillion Tax Reclamation Plan, Fed Threatens To Withdraw Accommodation As Pandemic Ends
Stocks just got hit with a double-whammy of hawkishness as Fed's Kaplan threatened to withdraw accommodation as the pandemic ends and Treasury's Yellen unveiled a plan to grab back $2.5 trillion in taxes from corporations.
Just a week after his last warning sank stocks, Federal Reserve Bank of Dallas President Robert Kaplan is at it again.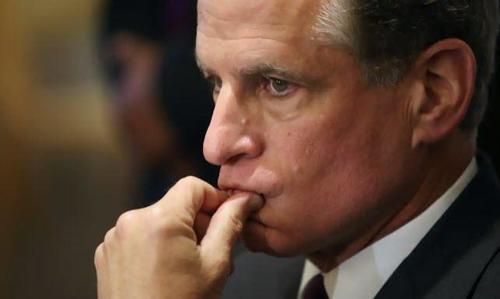 Last week he opined that:
"I'm concerned about excess risk-taking and if that excess risk-taking goes too far, whether it creates excesses and imbalances, that could ultimately create challenges,"
This week he reiterated that fear and went further as stocks began to slip around 1115ET when Fed's Kaplan warned:
"I do worry about excesses and imbalances," adding that "failing to communicate Fed exit could stoke risk-taking."
(Click on image to enlarge)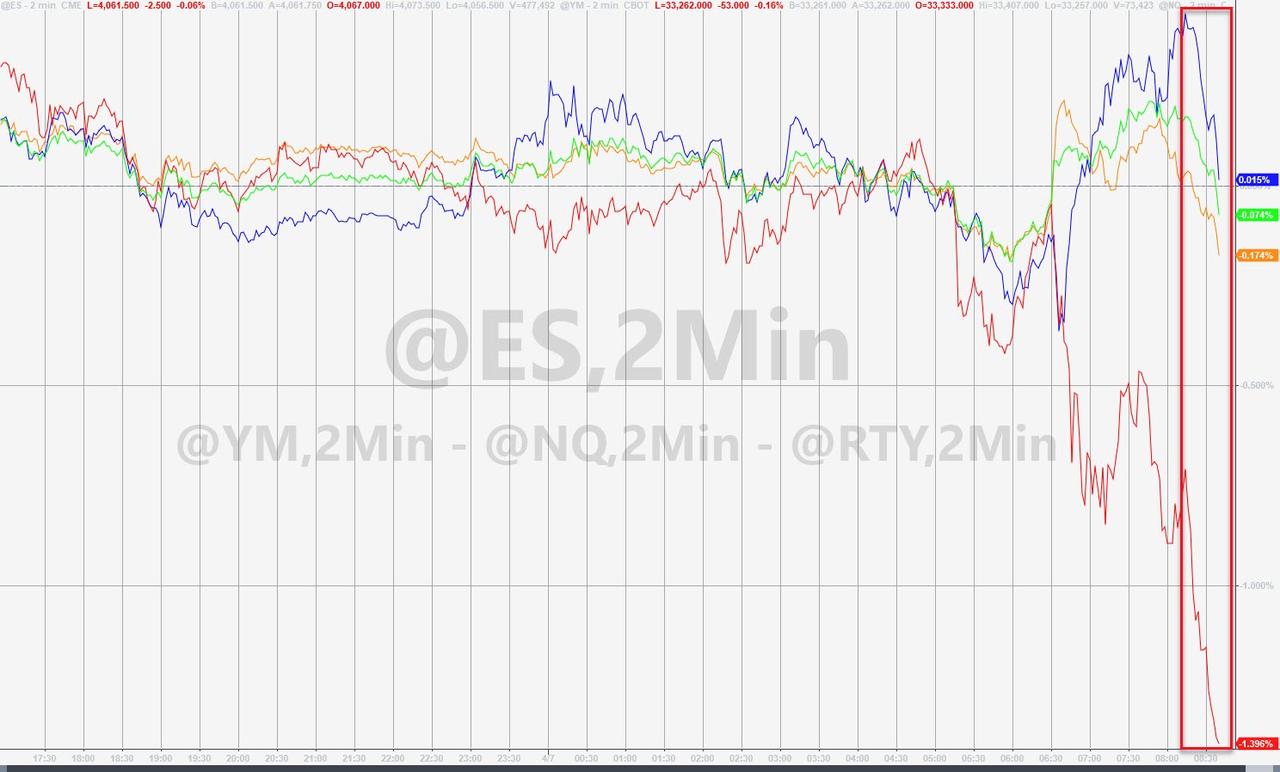 Stocks, most notably Small Caps, accelerated their losses as Kaplan went to say that The Fed "should withdraw some accommodation once the pandemic is over."
So now we know - Powell is the 'good cop' and Kaplan is the 'bad cop'?
(Click on image to enlarge)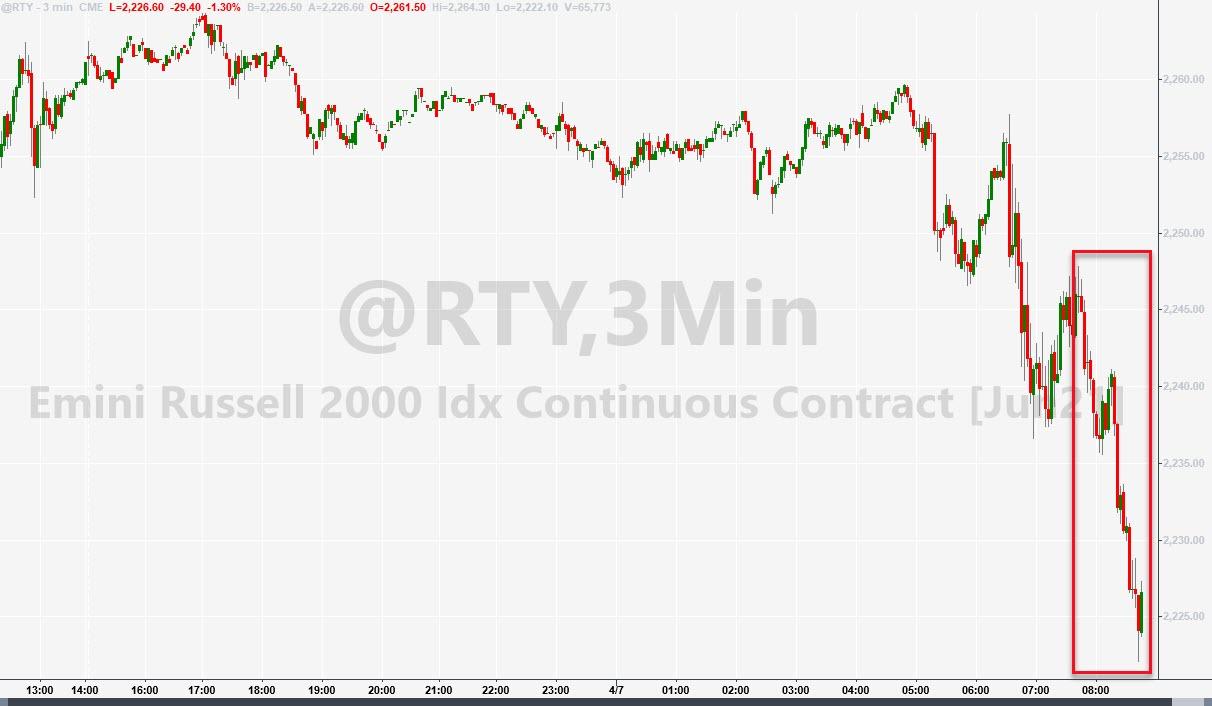 Losses were extended as Treasury Secretary Janet Yellen unveiled a detailed sales pitch for the Biden administration's proposed new corporate-tax code, a plan that she said would be fairer to all Americans, remove incentives for companies to shift investments and profit abroad, and raise more money for critical needs at home.
Treasury said the changes, over a decade, would bring back about $2 trillion in corporate profits into the U.S. tax net, with about $700 billion in federal revenue streaming in from ending incentives to shift profits overseas.
"Our tax revenues are already at their lowest levels in generations, and as they continue to drop lower we will have less money to invest in roads, bridges, broadband and R&D," Yellen told reporters during a phone briefing.

"By choosing to compete on taxes, we've neglected to compete on the skill of our workers and the strength of our infrastructure. It's a self-defeating competition, which is why we're proposing this 'Made in America' tax plan. It changes the game we play."
Disclaimer: Copyright ©2009-2021 ZeroHedge.com/ABC Media, LTD; All Rights Reserved. Zero Hedge is intended for Mature Audiences. Familiarize yourself with our legal and use policies every time ...
more