Wingstop, Akamai Initiations Among Today's Top Calls On Wall Street
'Challenging' Operating Environment:
Benchmark analyst Todd Brooks initiated coverage of Wingstop (WING) with a Hold rating and no price target. The analyst believes the stock's risk/reward is balanced at these levels given the current "challenging" operating environment. At a 43.6-times multiple of estimated fiscal 2023 adjusted EBITDA, Wingstop shares equally balance the growth opportunity that the brand possesses and the near-term inflationary cost pressures that the company and franchisees continue to face, Brooks told investors in a research note.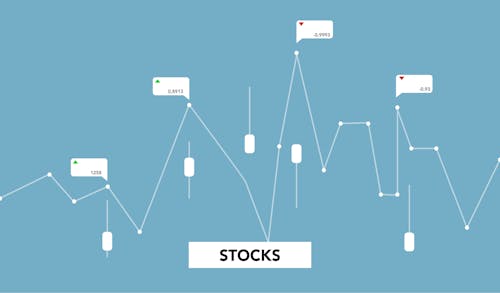 Image Source: Pexels
'Stable' CDN Market Leading Position:
DA Davidson analyst Rudy Kessinger initiated coverage of Akamai (AKAM) with a Buy rating and $143 price target. The analyst is positive on the company's market leading position in CDN being "stable with upside opportunities" in Edge Applications. Kessinger added that Akamai is increasingly becoming a "security first" business and offering a de-risked business model relative to CDN peers, along with a strong financial profile with modest margin expansion from 2022.
Buy Altimmune:
Jefferies analyst Roger Song assumed coverage of Altimmune (ALT) with a Buy rating and $30 price target. The Phase 2 pemvidutide data in obesity in the fourth quarter of 2022 and later the full efficacy data could be stock moving events, posing 100%-plus upside potential if positive, Song told investors in a research note. The analyst also argued that the mechanism and market potential of a GLP-1 receptor agonist for obesity is "generally validated."
Song also assumed coverage of:
Improving Business Trends:
Tigress Financial analyst Ivan Feinseth raised the firm's price target on McDonald's (MCD) to $314 from $271 and reiterated a Buy rating on the shares. Strong systemwide sales growth in the third quarter helped McDonald's overcome the impact of higher labor costs and commodity prices, said Feinseth, who sees improving business trends, strong pricing trends, larger order sizes, new technology and new menu items combining to continue to drive a reacceleration of growth for the company.
Superior Therapies:
H.C. Wainwright analyst Robert Burns initiated coverage of Nurix Therapeutics (NRIX) with a Buy rating and $62 price target. The company is "creating superior therapies with the power of targeted protein degradation," Burns told investors in a research note. The analyst pointed out that Nurix is an emerging biotech company focused on modulating protein degradation to create novel small molecules as well as optimized adoptive cell therapy approaches. Nurix is deploying its proprietary DELigase platform to harness the activity of E3 ligases to degrade specific proteins, Burns added.