Why Vizio Stock Is A Perfect Buy After Its IPO
Vizio stock is a screaming buy after its March IPO, but the company is still flying under the radar. That won't last much longer.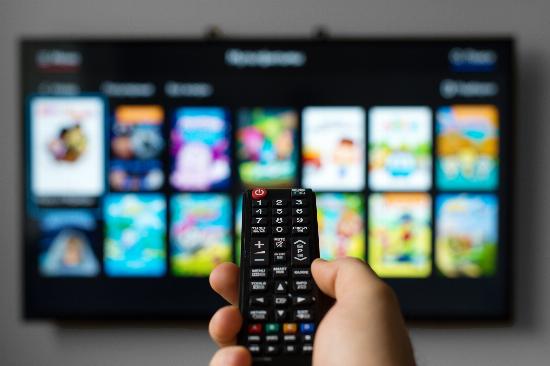 Vizio Holding Corp. (NYSE: VZIO), one of the leading smart TV manufacturers, had its IPO at the end of March, and so far, the stock is off to a pretty good start. Vizio sold 7,560,000 shares of its Class A common stock at $21 a share in March. The stock fell sharply in its first few days of trading but has since recovered to around $24 a share.
Vizio is a real company with actual revenue and cash flows, making it a standout in a year of overhyped IPOs in companies with great marketing and no profits. Vizio had revenue of $2 billion in 2020 and earned $0.56 a share for the full year.
It's rare to see a newly public company boasting profitability right out of the gate.
While you likely know Vizio for its TVs, the company has a much more sophisticated business strategy behind the scenes.
And that's making it an excellent growth stock for early investors…
How Vizio Makes Its Money
Vizio is more than just a devices company. In addition to its smart televisions and soundbars, the company offers Platform+. Platform+ includes the SmartCast streaming service with over 12 million accounts. SmartCast generated 12 billion SmartCast streaming hours in 2020.
Platform+ offers steaming content from all the leading streaming services, including Amazon Prime Video, Apple TV+, Disney+, Hulu, Netflix, Paramount+, Peacock, and YouTube TV.
Vizio sells ads on the Platform, and that's the high growth part of this business.
TV and video advertising is estimated to be a market worth more than $70 billion here in the United States and over $200 billion worldwide. The connected TV advertising market, which will be Vizio's primary market, is currently an $8 billion market that most analysts think can grow to more than $20 billion by 2025.
The Platform side of the business is expected to grow by more than 40% annually over the next several years.
Disclaimer: Any performance results described herein are not based on actual trading of securities but are instead based on a hypothetical trading account which entered and exited the suggested ...
more