Why To Buy Gold Miners Right Now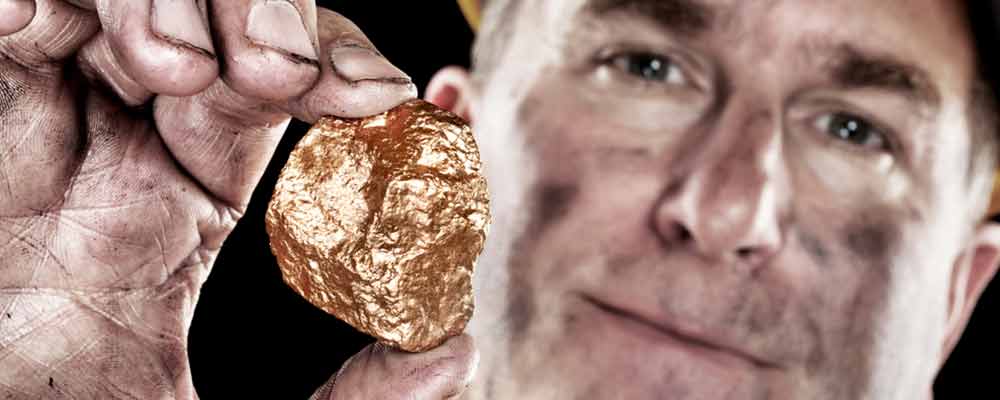 On December 17, 2015, the gold price hit $1,051 per ounce. That was the lowest gold price in five years. More importantly, it was below the "drop dead" price of most gold mining companies.
Gold miners are in the commodity business. They balance the costs of energy, concrete, iron, water and people versus the value of gold. No matter how great the mine is, how rich the ore or how easy it is to mine, there is a bottom line. A minimum cost per ounce of gold to keep the company solvent.
It's called the "all-in sustaining cost." That's how much money it costs the company to keep the lights on per ounce of gold produced. And in 2015, it was universally more than $1,050.
When the price of gold hit that point, the gold mining industry knew it was at a turning point.
That forced a radical restructuring of the big miners. Today, after that "drop dead" date, the big gold miners will make us a ton of money as the gold price goes up.
A Golden Opportunity in Gold Mining Stocks
The good management teams knew changes were coming. The big miners spent most of the prior couple of years writing off bad investments. Big gold mines that were billions of dollars over budget. Exploration projects that didn't work out.
And tens of billions of dollars in bad investments all went away with the swipe of an accountant's pen.
However, what the big miners couldn't hide was their lack of earnings. The chart below shows the price of gold versus the quarterly earnings of the three big gold mining companies: Newmont Mining Corp. (NYSE: NEM), Barrick Gold Corp. (NYSE: ABX) and Goldcorp Inc. (NYSE: GG).
You can see exactly when the price got too low for them. Small changes in the price of gold make huge impacts on the gold miners' profits.
However, fast-forward to today. You see, these miners aren't messing around anymore. They pared down to the bare bones. The remaining assets are profitable. That means they're sensitive to the rising gold price.
I made a short video about it that you can see here.
In summary, as the gold price goes up, the profitability of these gold mining stocks will go up much more.
If you don't own gold mining stocks yet, it's time to go long.