Why Palantir Stock Is A Buy After Earnings
Palantir stock has been one of the hottest stocks on the market over the last year, but you wouldn't know it by looking at its chart over the last two months.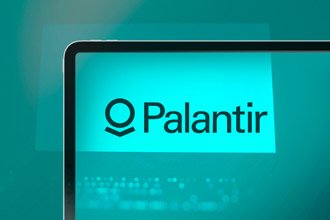 Shares of data mining and artificial intelligence leader Palantir Technologies Inc. (NYSE: PLTR) are down nearly 50% since hitting highs in February. But that might be changing after the company reported earnings on Tuesday morning. Shares are up over 8% already.
Sales were above analyst expectations, and profits were in line with expectations, but management warned that second-quarter sales would be "sluggish."
Management estimated $360 million in revenue, representing year-over-year revenue growth of 43%. That's above what analysts were expecting, but the company is growing so fast that Wall Street has decided that's sluggish.
That's Wall Street's special form of analytical nonsense on full display.
Here's why Palantir's growth is anything but slow – and why that makes Palantir one of the top tech stocks to own now…
Palantir's Earnings Show a Winning Company
Palantir is positioned to be the leader in what will be the biggest tech business of the next decade. Its artificial intelligence data analysis software is already powering the United States homeland security and military missions.
It is a key player in what is shaping up to be an AI race between the United States and China.
Government contracts continued to be the star this quarter as revenue growth was 76% year over year with 83% growth from U.S. government customers.
The government business is not just the military either. Palantir recently landed a contract with the National Nuclear Security Administration to provide its Office of Safety, Infrastructure, and Operations with a platform for effective knowledge management and data-driven decision making.
Palantir had $1.1 billion in U.S. government revenue last year but their potential market is roughly 25 times that amount. Using artificial intelligence to analyze data and make better decisions can be used to improve every operational are of government from budgeting to delivering better healthcare.
Disclaimer: Any performance results described herein are not based on actual trading of securities but are instead based on a hypothetical trading account which entered and exited the suggested ...
more