Why Corsair Stock Has More Than 200% Gains Ahead
Corsair (CRSR) stock was one of the biggest plays on the lockdown. It was a great time to be a computer hardware dealer, as many rushed for entertainment to fill their stay-at-home time. It was also a great time to IPO. The Corsair IPO price started at $17 and shot up to $51, a 200% return for some investors.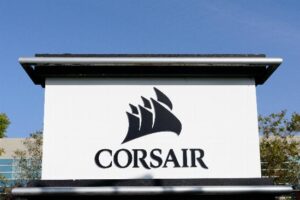 If you missed that, don't worry. This company is just getting started. Corsair is much more than a "stay-at-home" stock. Sure, the lockdowns boosted Corsair to $23.8 million in profits after two years of consecutive net losses. But the recent Corsair earnings report shows there is much more to this company.
On May 4, Corsair released its Q1 2021 results. And, quite frankly, it crushed it. But the stock is still not priced in its fundamental success. Here are a few highlights from Corsair's Q1 earnings report and why this company still has much further to grow.
One of the Fastest-Growing Companies on the Planet
The report showed net revenue was $529 million, a 71.6% increase year-over-year. Corsair's gamer and peripherals segment netted $353 million, a 51.9% increase year-over-year. It also made $46.7 million in profits – in the same period last year, it made just $1.2 million. That's 3,791% growth.
Annual profits were around $23 million for 2020. That means profits in the first quarter of 2021 were more than double what they were for the entire previous year. Cash flows from operations rose from $2 million to $27.8 million, as well. That is 1,290% growth.
Many might be tempted to think this was all residual from the lockdowns. After all, people were cooped up at home with little to do but stream games and movies. However, with the trend we see on the horizon, nothing could be further from the truth.
Corsair Is More Than a Quarantine Stock
Corsair sells computer peripherals and gaming hardware. The California-based company focuses on a PC-gaming audience, popular for its keyboards, mice, speakers, USB drives, cooling systems, power supplies, and more.
Disclaimer: Any performance results described herein are not based on actual trading of securities but are instead based on a hypothetical trading account which entered and exited the suggested ...
more