Why CEF Stocks Are Mostly A Junkyard… Except For Two
Irregularly field many questions about specific high-yield investments. The questions often specify a closed-end fund (CEFs), and the investor asking often does not realize the high-yield stock symbol that caught their interest is a closed-end fund. Today, let's look at CEFs, both pros and cons…lots of cons.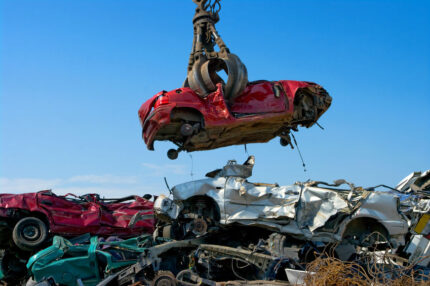 CEF stands for closed-end fund. A closed-end fund operates like a mutual fund. The fund managers invest in a portfolio of assets. Investors own shares and participate in the results generated by the portfolio. The difference for a CEF is that the management company does not sell or redeem shares. A closed-end fund comes to market with an IPO; after that, shares trade on one of the stock exchanges.
It is essential to understand that if an investor wants to sell shares of a CEF, the shares will be purchased by another investor. The fund management company does not redeem the shares. This feature means that the management company does not risk losing assets due to investors bailing out of the fund. A closed-end fund can put up terrible performance for years, and the managers will still collect rather hefty management fees.
Known for high-yield offerings, the CEF universe has become what I call the "junkyard" for Wall Street bankers. When these bankers come out with a new security that turns out to be unattractive for large money managers like pension funds or mutual funds, they can usually find the securities a home in the CEF world. When I dig into the workings of a closed-end fund, I am often amazed at the low-quality investments, or even that I have never heard of the types of securities held by the fund.
A closed-end fund can use leverage to boost returns—typically up to 30% leverage. Also, a CEF can elect a managed dividend policy, which often leads to funds paying out the destructive return of capital (ROC) being called dividends.
You may have formed the idea that I am not a fan of CEFs. You are correct. However, out of the 468 funds listed on the CEF Connect website, I have found two gold nuggets that I think are acceptable for my Dividend Hunter recommendations list. One of them pays a 6% yield and goes ex-div a mid-month.
Disclaimer: The information contained in this article is neither an offer nor a recommendation to buy or sell any security, options on equities, or cryptocurrency. Investors Alley Corp. and its ...
more