Who Are Coinbase's Competitors?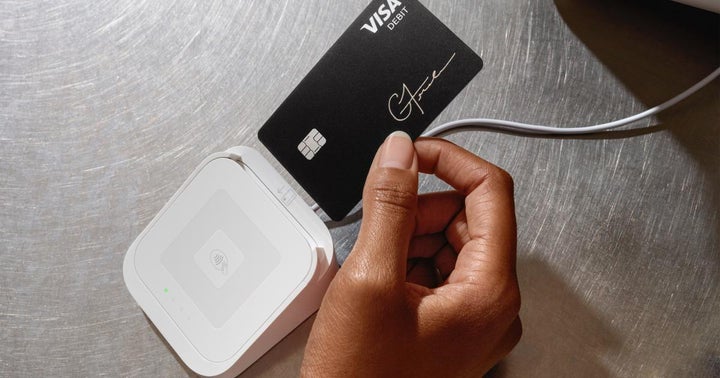 Photo courtesy of Cash App.
Coinbase (Nasdaq: COIN) is one of the most highly anticipated IPOs the market has seen in some time. The company is going public with strong interest and an increased valuation for Bitcoin (CRYPTO: BTC), the largest cryptocurrency by market cap.
Coinbase reported year-over-year revenue growth of more than 800% in the first quarter. The company had 56 million verified users globally and 6.1 million monthly transacting users in the first quarter. The company's first-quarter revenue of $7.2 billion greatly outpaced the entire 2020 total of $1.3 billion.
Coinbase has a more than 11% market share of the entire cryptocurrency market capitalization, with $223 billion in customer assets.
The company offers 48 cryptocurrencies for trade and even more for its Coinbase Pro customers.
Here's a look at some of the biggest competitors to Coinbase.
Voyager: Voyager Digital (OTCQB: VYGVF) offers commission-free trading on over 50 cryptocurrencies. The company says it has more choices for its customers than Coinbase. Voyager also offers up to 9.5% interest APR on 17 of its leading digital assets through the Voyager app.
Voyager is available to residents in the U.S. and U.S. territories with planned expansion into Canada and Europe in the future.
In March, Voyager had over $2.4 billion in assets under management and $650 million in net deposits. Over 95,000 new accounts were opened in March and a total of 395,000 new verified users were recognized for the month. Voyager has over 1 million verified users.
Binance: Created in 2017, Binance is one of the world's largest cryptocurrency exchanges. The company has over $2 billion in average daily volume and more than 1.4 million trades completed every second.
While Binance is not publicly traded, a digital token called binance coin (BNB) has risen 14x in price in 2021. Binance coin offers no equity ownership rights but is an exchange token that many connect to the success of Binance.
Disclaimer: © 2021 Benzinga.com. Benzinga does not provide investment advice. All rights reserved.