Where To Find Top Value Stocks In 2023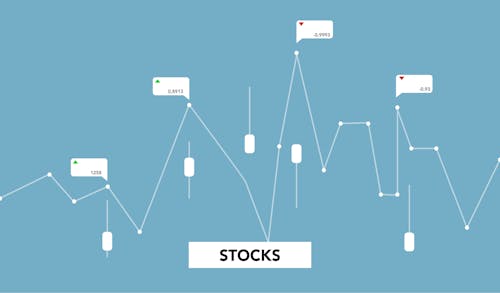 Image Source: Pexels
Value was a great place to hide out in 2022 as volatility hit the stock market. After 2022's sell-off, there are even more value stocks out there, with low P/Es and P/S ratios.
But beware of the value traps. These are companies that look cheap on a fundamental basis but are expected to see declining earnings next year.
With the economy expected to slow in 2023, many companies are forecast to have weaker earnings next year. But what about those who will still be able to grow earnings next year? Who are these unique creatures?
Value plus earnings growth, a rare combination.
Where to Find Stocks with Value and Growth Next Year
1. Energy (Again): NexTier Oilfield Solutions Inc. (NEX - Free Report)
NexTier Oilfield Solutions is a well-completions company on US land. It has a market cap of $2.4 billion.
After NexTier posted negative earnings in 2021, it turned it around dramatically in 2022, with earnings jumping 428%. But analysts are equally as bullish on NexTier for next year, with earnings expected to be up another 56.7%.
Shares of NexTier have surged this year, gaining 174% but they're still cheap with a forward P/E of just 7.
Should this Zacks Rank #2 (Buy) stock be on your short list?
2. Solar: JinkoSolar Holding Co. (JKS - Free Report)
JinkoSolar is one of the world's largest solar module manufacturers. It has a market cap of $2.5 billion.
Shares of JinkoSolar are up on the year, gaining 8%, which is outperforming the S&P 500 which is down about 15%. It's cheap, with a forward P/E of 13.2.
JinkoSolar's earnings are expected to rise 116% this year and another 68.4% next year.
Is it time for investors to take another look at JinkoSolar?
3. Lithium: Albemarle Corp. (ALB - Free Report)
Albemarle is an American lithium producer. Lithium is a key ingredient in electric vehicle batteries.
Shares of Albemarle have defied this year's sell-off, gaining 6% year-to-date.
Earnings have skyrocketed as lithium prices have tripled. Albemarle is expected to make $21.02 this year, up 420% from the $4.04 it made in 2021. Next year is also looking bullish. Analysts expect another 34% earnings growth.
Albemarle is cheap, with a forward P/E of 12.5.
Should investors make a 2023 bet on lithium and Albemarle?
4. Regional Banks: Wintrust Financial Corp. (WTFC - Free Report)
Wintrust is a regional bank headquartered in the Chicago suburb of Rosemont with a market cap of $5.1 billion.
Shares of Wintrust are down 8.6% year-to-date and they remain cheap with a P/B ratio of just 1.2.
Earnings are expected to rise 11.2% this year and jump 26% next year. Wintrust also pays a dividend yielding 1.6%.
Should Wintrust be on your 2023 wish list?
5. Big Banks: Wells Fargo & Company (WFC - Free Report)
Wells Fargo is one of the largest banks in the United States, with a market cap of $163 billion.
Earnings estimates have been cut for 2022 as the mortgage market, a big part of Wells Fargo's business, cooled. Earnings are expected to decline 24% this year. But analysts expect them to bounce back in 2023, with earnings jumping 34%.
Shares of Wells Fargo have fallen 12% this year. They remain cheap with a P/B ratio of only 1.0.
Investors also get a dividend, currently yielding 2.8%.
Is it time to consider Wells Fargo again?
---
More By This Author:
Can Energy Stocks Win Again In 2023?
Screening For High Quality Cheap Tech Stocks
Bear Of The Day: PulteGroup
In full disclosure, Tracey owns shares of ALB in Zacks Insider Trader portfolio.
Disclaimer: Neither Zacks Investment Research, Inc. nor its Information Providers can guarantee the accuracy, ...
more