When You Buy A Stock, Here's How Much Cash The Company Actually Receives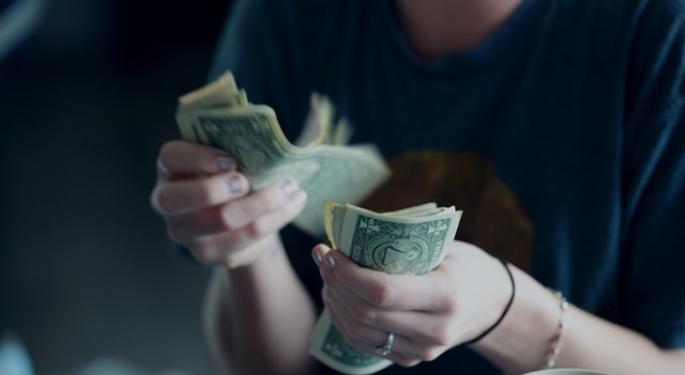 Photo by Sharon McCutcheon on Unsplash.
When you buy $1,000 of a company's stock in your Robinhood account, how much of that cash goes directly to help fund the company and its business operations? The answer is $0.
Where Your Cash Goes
The issue of buying shares of stock to help "save" struggling companies like GameStop Corp. (GME) and AMC Entertainment Holdings Inc (AMC) has come up frequently on social media since the WallStreetBets-fueled meme stock buying frenzy began in January. However, experienced investors know that publicly traded companies don't get a dime from the cash you spend buying their shares of stock.
Companies typically raise cash in the public market when they first go public via an initial public offering (IPO), a merger with a special acquisition company (SPAC), or a direct listing. However, once their shares are trading on the public market, any shares you buy in your brokerage account are coming directly from another shareholder who is selling, not the company itself.
Aside from any trading fees you may spend on the transaction, every dollar you spend buying shares of GameStop, AMC, or other stocks ends up in the brokerage account of the person or institution that sold them to you.
AMC and GameStop traders on Reddit and Twitter have been celebrating their efforts to "save" these companies by buying shares of stock. In reality, the companies haven't gotten any funds from any of the recent stock buying.
How Public Companies Raise Funds
Once a company is public, it must raise capital via options such as a follow-on public offer (FPO), also known as a secondary offering. FPOs can be both dilutive or non-dilutive. A non-dilutive FPO happens when the founders or other large shareholders sell some of their shares to the public. An FPO may increase a stock's float, or free-trading shares, but it does not increase the company's outstanding shares or decrease its EPS.
© 2021 Benzinga.com. Benzinga does not provide investment advice. All rights reserved.