What Stocks Would Ben Graham Buy In 2022?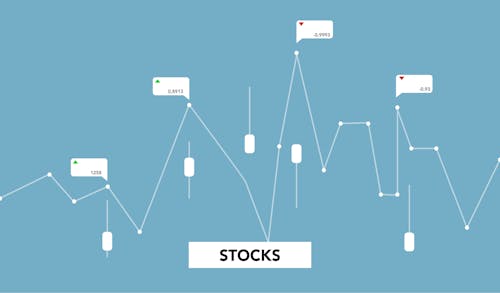 Image Source: Pexels
The 2022 stock market sell-off hasn't happened only in growth stocks. Many value stocks have also been hit.
It has created a buying opportunity for value investors with even famed value investor Warren Buffett diving in.
Berkshire Bets on Oil
In the last few weeks, Berkshire Hathaway has bought $7 billion worth of Occidental Petroleum (OXY - Free Report) shares.
Occidental shares are up 457% over the last 2 years. They've been on fire year-to-date, too, gaining 96%.
Yet Occidental is still cheap, with a PEG ratio of just 0.3 as earnings are expected to soar 93% in 2022.
Buffett has always liked the energy sector and Berkshire Hathaway already has exposure. But this Occidental investment is one of his biggest in several years.
What Would Ben Graham Be Buying in 2022?
But if Buffett is jumping into energy, would his mentor, and famed value investor Benjamin Graham, be doing the same if he were alive in 2022?
Thankfully Ben Graham has left us his investing strategy so we can find out. Zacks Research Wizard has an advanced stock screen, under the guru screens, that will look for Ben Graham stocks.
These are value stocks that pay dividends.
Running that screen, it returns 19 stocks. But, ironically, there are NO energy companies on the list even though Buffett is jumping in.
Ben Graham created the use of the PEG ratio to find value. He loved dirt-cheap companies that were growing. Which companies are those in 2022?
4 Ben Graham Stocks in 2022
1. Sanderson Farms (SAFM - Free Report)
Sanderson Farms, the third-largest poultry producer in the United States, is dirt cheap in 2022. This Zacks Rank #1 (Strong Buy) trades with a forward P/E of just 5.6.
But the shares haven't really even sold off. Sanderson Farms shares are down just 5.8% year-to-date and are up 12% over the last year.
Sanderson Farms is expected to grow its earnings by 56% in fiscal 2022
Should value investors be looking at Sanderson Farms?
2. Movado Group, Inc. (MOV - Free Report)
Movado, the luxury watchmaker, has seen a big turnaround in earnings in fiscal 2022. Earnings are expected to rise 270% to $3.41 from just $0.92 in the pandemic-hit 2020.
However, Movado hasn't yet reported fourth-quarter results, its holiday quarter.
Yet Movado shares have been weak this year, falling 16%. It's shares are cheap, with a forward P/E of 10.8.
Movado also pays a dividend, yielding 2.9%.
Is Movado on sale?
3. Astec Industries, Inc. (ASTE - Free Report)
Astec Industries makes 100 products for a global base of customers in infrastructure, aggregates and mining.
Astec's earnings are expected to rise 15.7% in 2022, to $1.70.
Yet Astec's shares have plunged in 2022, falling 36% year-to-date. They also aren't cheap, with a forward P/E of 24.8.
But if shares continue to fall, should value investors be taking a look at Astec Industries?
4. Nintendo (NTDOY - Free Report)
Nintendo, the gaming giant, has been a safe haven for investors in 2022. Shares are actually up 10.2% year-to-date, while the rest of the market has been down.
Nintendo shares are still cheap, with a forward P/E of 15.7.
But earnings are expected to decline 17.7% in fiscal 2022 to $3.90 from $4.74.
Nintendo does pay a dividend, yielding 1.7%.
Is this a buying opportunity in Nintendo?
What other stocks would Benjamin Graham be buying in 2022?
Disclaimer: Tracey Ryniec is the Value Stock Strategist for Zacks.com. She is also the Editor of the more