What IBM's Latest Quantum Leap Means For Investors
IBM (IBM) just hit a major computing milestone. One that puts it on track to have the fastest quantum computer in the world.
You might have missed this news. After all, most of us won't need a system that can solve the world's most complex mathematical problems.
Besides, the use of quantum mechanics to build more powerful computers doesn't move markets. Not materially, anyway. And, at least, not yet.
Here at Reality Check, however, we believe that whoever owns this early-stage technology wins. And wins big…
To be clear, IBM has not won the race to quantum supremacy. In fact, several other formidable frontrunners are working on the technology that future generations will wonder how we lived without.
Winning by Bits and Qubits
Last year, Alphabet (GOOGL) said it built a quantum computer that took 200 seconds to solve a problem that would have otherwise taken a supercomputer 10,000 years to crack.
And IBM said, "Game on."
Well, someone there probably said that. Here's what we know they did…

Source: ZDNet
Last week, IBM announced that it had expanded the computational power of its cloud-accessible quantum computers.
Through a series of new hardware and software upgrades, one of its 27-qubit systems achieved a Quantum Volume 64.
The more qubits involved in the process, the more complex the problem that the computer can solve. The qubit is what makes quantum computing so different from classical computing.
Classical computing uses bits to make a series of 0s and 1s. This binary logic performs the operations following a code with the parameters: If this is true, then do this.
With classical computing, you pose a question and it spits out an answer. Quantum processing has the capability to take all the parameters that you set and come up with 1 or many optimal solutions.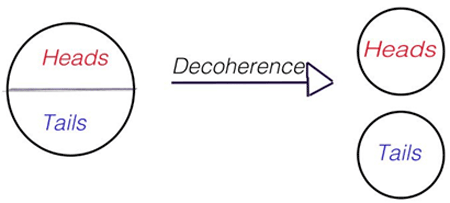 Source: Medium
What We Can Do with All That Power
As the legendary physicist Richard Feynman said in 1981, "Nature isn't classical… and if you want to make a simulation of Nature, you'd better make it quantum mechanical."
Disclaimer: The Mauldin Economics website, Yield Shark, Thoughts from the Frontline, Patrick Cox's Tech Digest, Outside the Box, Over My Shoulder, World Money Analyst, Street Freak, Just One ...
more