Washington Prime Group: A 19% Yield That May Not Be As Dangerous As It Seems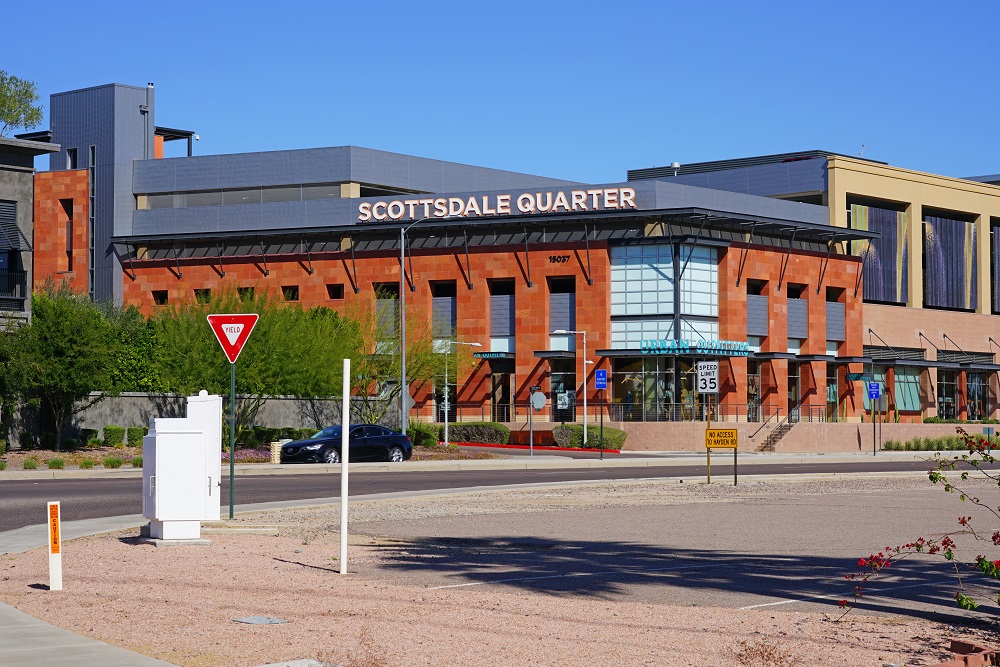 There are a lot of naysayers when it comes to Washington Prime Group (NYSE: WPG). The stock has been beaten up over the past year, pushing its yield to 19%.
Washington Prime Group owns and operates malls in the United States. And investors are not bullish on malls.
The company is redeveloping many of its malls into more attractive and lucrative "lifestyle centers." They cater to upscale shoppers and often feature anchor stores like Apple. They may also include apartments, golfing facilities, and offices.
Among its more than 100 malls are Lake Plaza in Waukegan, Illinois; St. Charles Towne Plaza in Waldorf, Maryland; and Scottsdale Quarter in Scottsdale, Arizona.
Washington Prime Group's funds from operations (FFO), a measure of cash flow used by real estate investment trusts (REITs), was steadily increasing until last year. The company is spending a lot of money to renovate its malls and bring them up to date for today's consumer. That will cause FFO to slip again this year.
SafetyNet Pro penalizes stocks for declining cash flow.
This year, FFO is projected to fall to $224 million. That's a problem because Washington Prime Group is expected to pay $237 million in dividends. That means it will not be able to afford its dividend this year…
Or will it?
On the company's last conference call, despite analysts' bearish assumptions, CFO Mark Yale said the dividend will be covered by cash flow. So it's a matter of who to believe.
(Click on image to enlarge)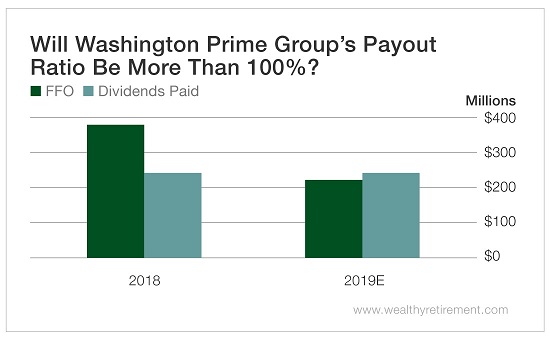 SafetyNet Pro uses analysts' estimates, not executive comments, as part of its model.
Last year, Washington Prime Group's payout ratio was a comfortable 61%. That means that for every dollar of cash flow, Washington Prime Group paid shareholders $0.61 in dividends. That's a very comfortable margin.
This year, if the analysts are right, Washington Prime Group will pay shareholders $1.05 for every $1 in cash flow. That's not good.
Disclaimer: Nothing published by Wealthy Retirement should be considered personalized investment advice. Although our employees may answer your general customer service questions, they are not ...
more