Walmart Tumbles On Poor Guidance, Greater Spending Plans Despite New $20BN Buyback
Despite beating across most metrics, including blowout revenue and comp-store sales, Walmart shares tumbled 5% in premarket trading after reporting Q4 earnings which missed on earnings, but more concerning to investors was that just as the company resumed guidance, it did so by forecasting a decline in EPS and a slowdown in sales and profit for the full year, while expecting additional spending on automation, technology and worker salaries as Walmart pledged to raise salaries to an average (not minimum) of more than $15 per hour, up from a current average of more than $14 per hour.
First, a breakdown of the company's just-concluded fourth quarter:
Q4 revenue $152.08 billion, up +7.3% y/y, and not only beating estimates $148.38 billion but coming above the highest estimate of $151.97 billion.
Q4 revenue $152.1BN, beating estimates of $148.36BN
Q4 adjusted operating income of $5.7 billion decreased 3.2% in the latest quarter, primarily due to Covid-19 expenses and the company's decision to repay property tax relief in the U.K.
Q4 adjusted EPS $1.39 vs. $1.38 y/y, missing estimates of $1.50
Q4 total U.S. comparable sales ex-gas +8.9% (up from +1.80% y/y), beating estimates of +6.1%

Walmart-only U.S. stores comparable sales ex-gas +8.6% (up from +1.90% y/y), beating estimates +5.7%
Sam's Club U.S. comparable sales ex-gas +10.8% (up from +0.80% y/y) beating estimates +8.70%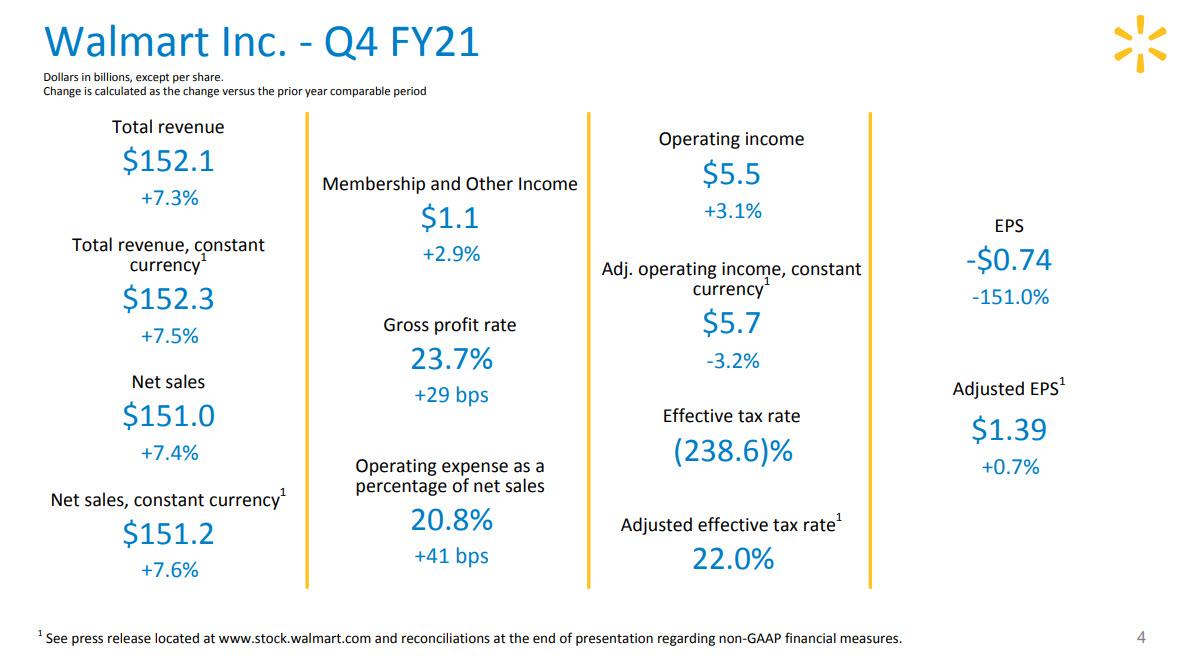 As in previous quarters, the jump in comp-store sales was as a result of a sharp bounce in average tickets, which rose 21.9% in Q4, even as comparable transactions declined by 10.9%.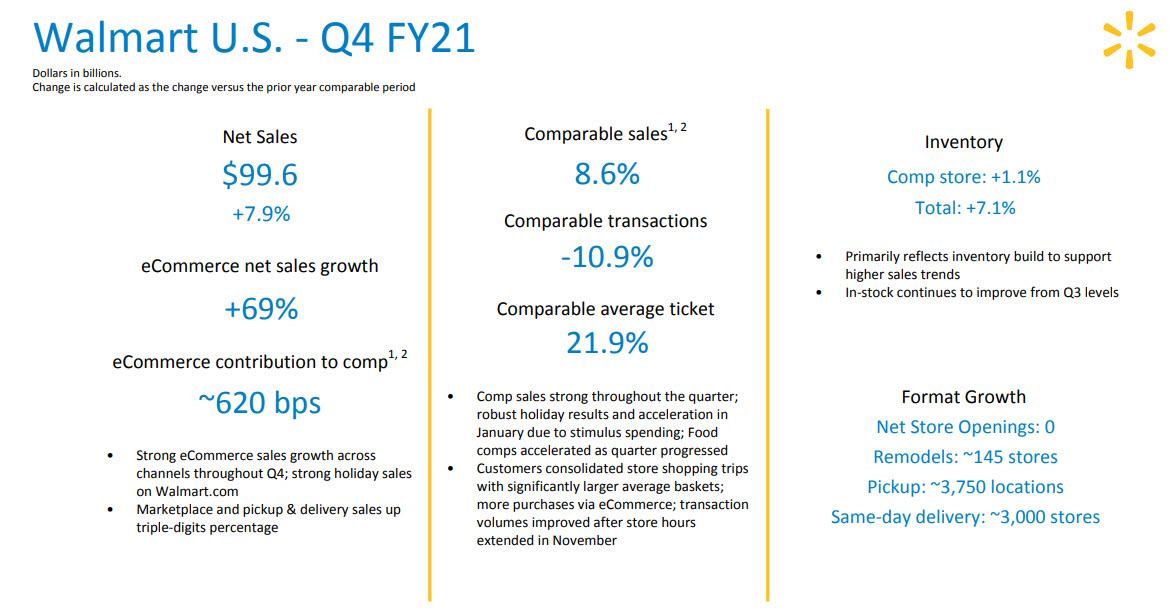 But while recent data was generally solid, small EPS miss notwithstanding, it was the company's guidance that really spooked traders.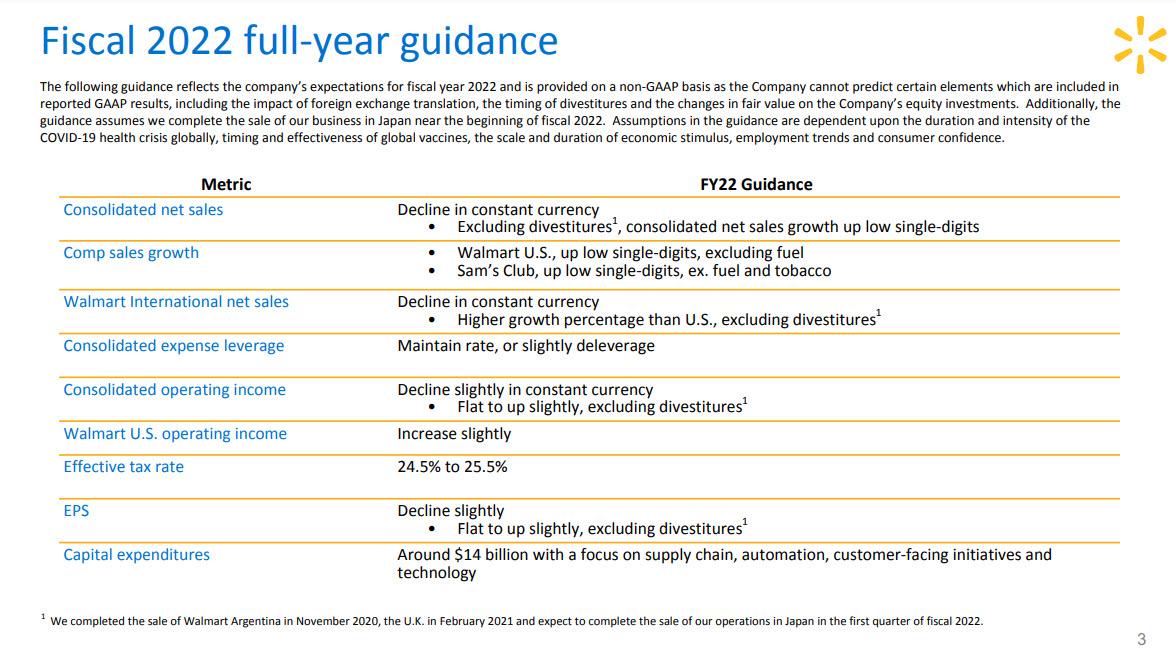 The company said that its net sales, operating income, and EPS are all expected to decline in FY22 primarily due to the impact of anticipated divestitures, (excluding the effect of divestitures, net sales are expected to grow low single-digits with operating income and EPS expected to be flat to up slightly) and although U.S. comp sales will stay positive this year, they'll rise in the low-single-digits, below the recent breakneck rate but on pace with estimates: Walmart now sees full-year Walmart U.S. comp sales ex-gas up low single-digits and Sam's Club comp sales ex-gas up low single-digits. The company also said the fiscal year 2022 capital investments are expected to be nearly $14 billion to build supply chain capacity and automation to stay ahead of demand, improve the customer experience and increase productivity.