U.S. Manufacturing Thriving Amid Supply Bottleneck: 5 Picks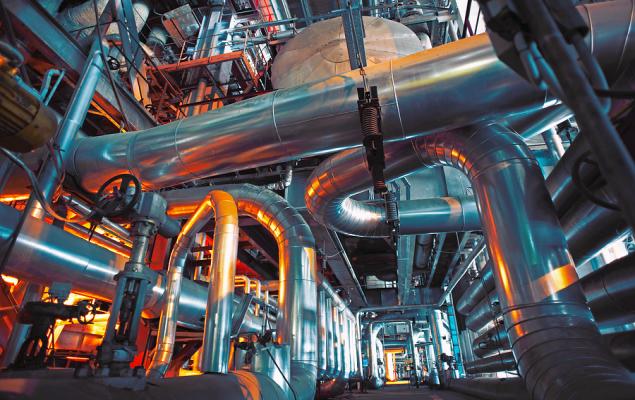 Image: Bigstock
U.S. manufacturing industries are at the forefront of the economy's revival from the unprecedented coronavirus-led devastations. In the last 12 months, U.S. manufacturing has shown a V-shaped recovery.
Notably, it was not only the pandemic, which hurt manufacturing activities. This segment had struggled throughout 2019 due to an intense trade war between the United States and China. Therefore, the ongoing recovery of U.S. manufacturing is highly commendable.
U.S. Manufacturing Flourishing
On Jun 1, the Institute of Supply Management (ISM) reported that its manufacturing Purchasing Managers' Index (PMI) increased to 61.2% in May from 60.7% in April. The consensus estimate was 60.8%. Notably, any reading above 50% indicates expansion in manufacturing activities, and a reading above 60% is generally recognized as exceptional. The reading for May reflects the 12th consecutive month of growth.
The new orders index jumped to 67% in May from 64.3% in April, marking a nearly 17-year high. However, the production index dropped to 58.5% in May from 62.5% in April and the employment index decreased to 50.9% in May from 55.1% in the previous month.
Despite growing demand, manufacturers are facing pricing pressure due to higher input costs owing to the supply-chain destruction during the pandemic and shortage of skilled labor. Consequently, the backlog of orders index rose to 70.6% in May from 68.2% in April. Notably, 16 out of 18 manufacturing industries reported growth in May.
Moreover, the IHS Markit reported that the final reading of its U.S. manufacturing PMI for May came in at 62.1% compared with 61.5% in the preliminary reading and 60.5% in April. May's reading was the highest in its 14-year history. New orders and production grew sharply in May. However, supply-side bottlenecks significantly affected manufacturers.
Near-Term Drivers
The United States has witnessed a sharp decline in new coronavirus cases as the government has ramped up COVID-19 vaccinations nationwide. With this, the U.S. regulatory authorities are gradually removing lockdown-related restrictions to restore normal economic activities.
Disclaimer: Neither Zacks Investment Research, Inc. nor its Information Providers can guarantee the accuracy, completeness, timeliness, or correct sequencing of any of the Information on the Web ...
more