Top-Performing Stocks Of 2019 In Nasdaq ETF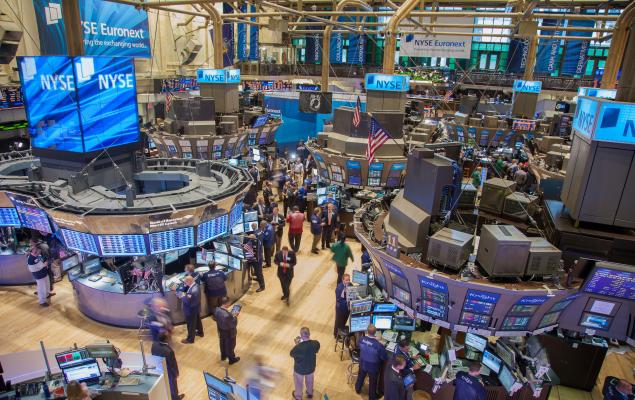 Image: Shutterstock
2019 has been a banner year for U.S. stocks with the Nasdaq Composite Index gaining about 34%. The rally was mainly driven by trade optimism and a dovish Fed.
In particular, the tech-laden Nasdaq Composite Index was powered by the soaring technology sector. The phase-one trade deal, as well as solid data from China, was a boon to tech stocks. This is because technology companies have huge exposure to China. Additionally, the rapid emergence of cutting-edge technology, including cloud computing, big data, Internet of Things, wearables, VR headsets, drones, virtual reality, artificial intelligence, and machine learning has been driving the sector. The growing adoption of 5G technology — the next wireless revolution — is creating further opportunities. The wave of mergers and acquisitions is also providing further impetus to the space.
The latest bouts of data including jobs, housing and industrial, also boosted investors' confidence in the economy and the stock market.
Further, healthcare and consumer discretionary stocks have also provided a nice boost to Nasdaq. A defensive tilt in uncertain times has raised the appeal of healthcare stocks while an improving economy coupled with higher consumer spending is propelling discretionary stocks higher.
As a result, Invesco QQQ (QQQ - Free Report), which serves as a proxy for the index, has climbed 37.5% so far this year. Let's take a closer look at the fundamentals of QQQ.
QQQ in Focus
This ETF provides exposure to 103 largest domestic and international non-financial companies listed on the Nasdaq by tracking the Nasdaq 100 Index. Information technology accounts for 47.3% of the assets, while communication services takes 21.4% share. QQQ is one of the largest and most popular ETFs in the large-cap space with AUM of $86.3 billion and average daily volume of around 25.9 million shares. It charges investors 20 bps in annual fees. The fund has a Zacks ETF Rank #1 (Strong Buy) with a Medium risk outlook.
Disclosure: Zacks.com contains statements and statistics that have been obtained from sources believed to be reliable but are not guaranteed as to accuracy or completeness. References to any specific ...
more