Top Penny Stocks: Trading Opportunities For Next Week - Sunday, June 12
TM Editors' note: This article discusses a penny stock and/or microcap. Such stocks are easily manipulated; do your own careful due diligence.
---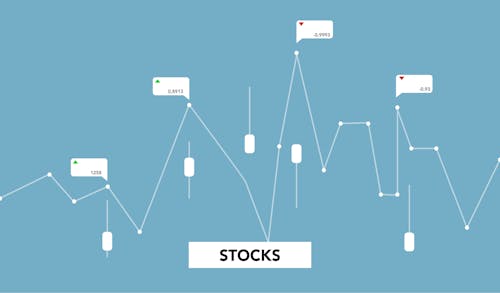 Image Source: Pexels
A security pattern traces the distinct movements of security prices that, once recognized, help traders to make informed trading decisions. These patterns are identified by their vital geometrical elements, which are formed by changing security prices. Let's look at some penny stock opportunities by analyzing these patterns.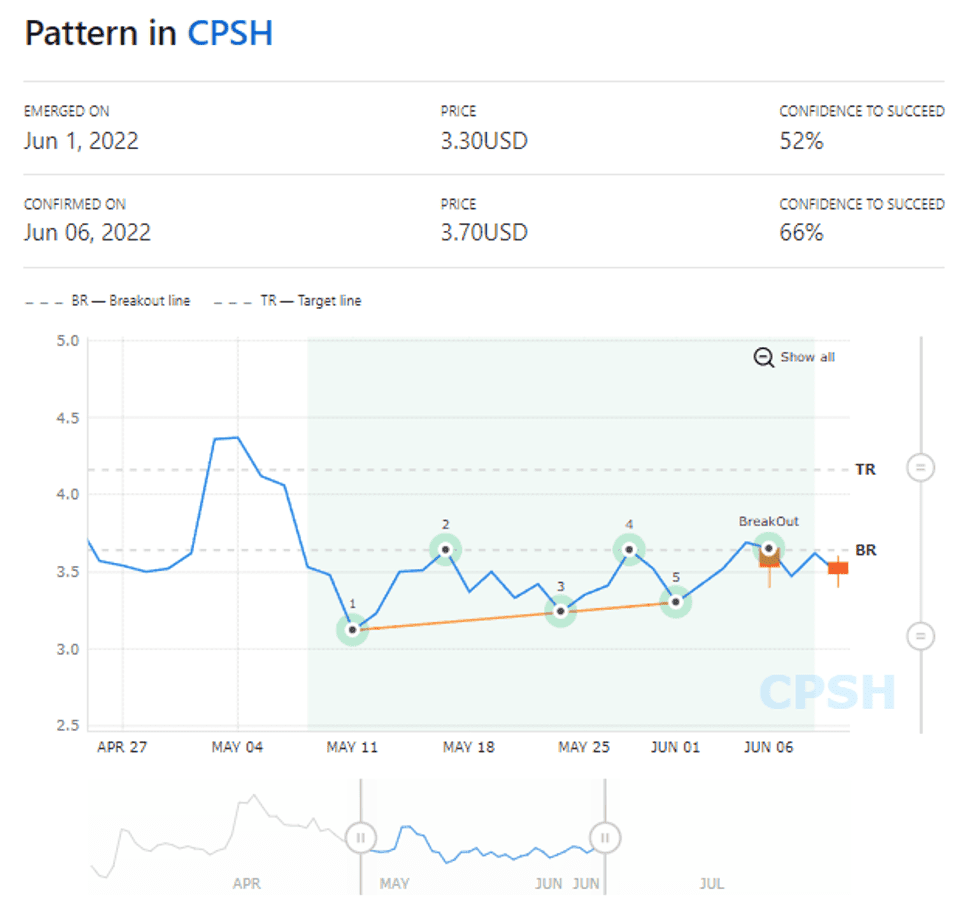 The 'three rising valleys' pattern forms when three minor lows (1, 3, 5) are arranged along an upward sloping trend line. This pattern often appears at the end of a declining trend – an indication that buyers are overtaking sellers, which ultimately pushes the price higher. This type of formation happens when investors shift into buying mode following a consolidation period.
Trade Idea:
Buy near the breakout (entry) price – $3.64.
Sell at the target (exit) price – $4.16.
Trend trading is a strategy based on the technical analysis of changing market prices. The trend trader enters into a long position when a stock is trending upward, and uses the short position when a stock is trending downward.

Buy Signals for Taoping Inc. (TAOP), ObsEva SA (OBSV), & Globus Maritime Limited (GLBS)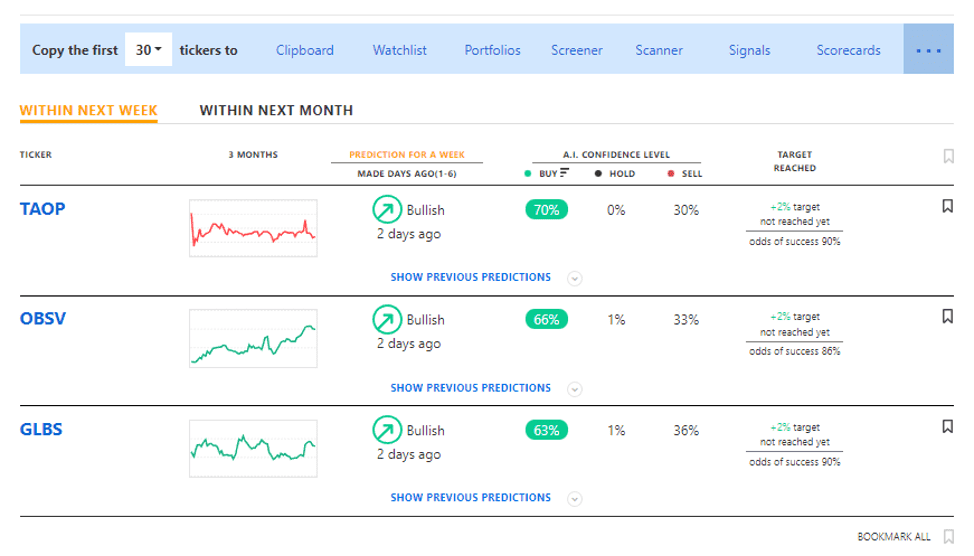 Trade Idea:
Buy at the opening of the stock market on Monday if the opening price has gone up by no more than 0.5% of Friday's closing price.
Sell after the price has risen by 2% from Friday's closing price, or at the end of the trading week if the target is not reached.

Buy Signal for Sypris Solutions, Inc. (SYPR)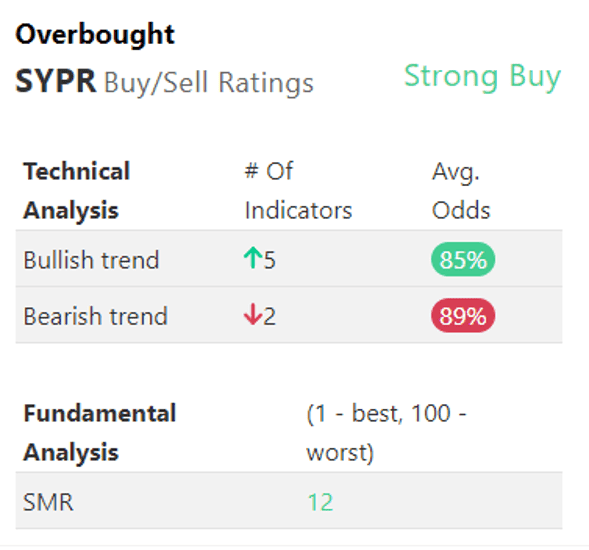 Trade Idea:
Buy SYPR at the current market price if seen as appealing.
Set up alerts for the stock from our Buy/Sell Analytical System.
Sell SYPR after receiving the "sell" recommendation from trusted analyses.
Tickeron's End-of-Day more