Top Growth Stocks: Trading Opportunities For Next Week
A security pattern traces the distinct movements of prices, which helps traders make informed trading decisions. These patterns are identified by their vital geometrical elements and are formed by changing security prices. Let's look at some growth stock opportunities by analyzing these patterns.
BUY signal for CHD (Three Rising Valleys)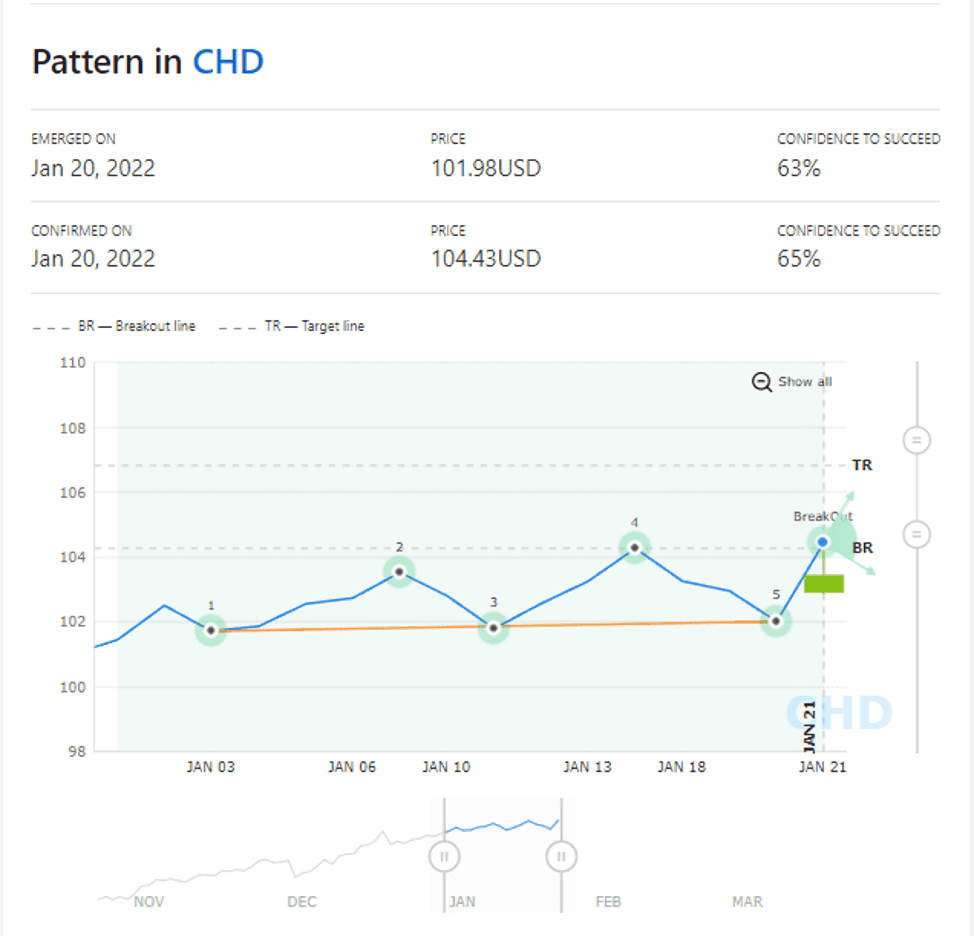 The Three Rising Valleys pattern forms when three minor Lows (1, 3, 5) are arranged along an upward sloping trend line. It often appears at the end of a declining trend – an indication that buyers are overtaking sellers, ultimately pushing the price higher.
Trade Idea:
BUY near the Breakout (Entry) price – 104,26$
SELL at the Target (Exit) price – 106,81$
BUY Signals for IMO , SJM, ZIM & CVE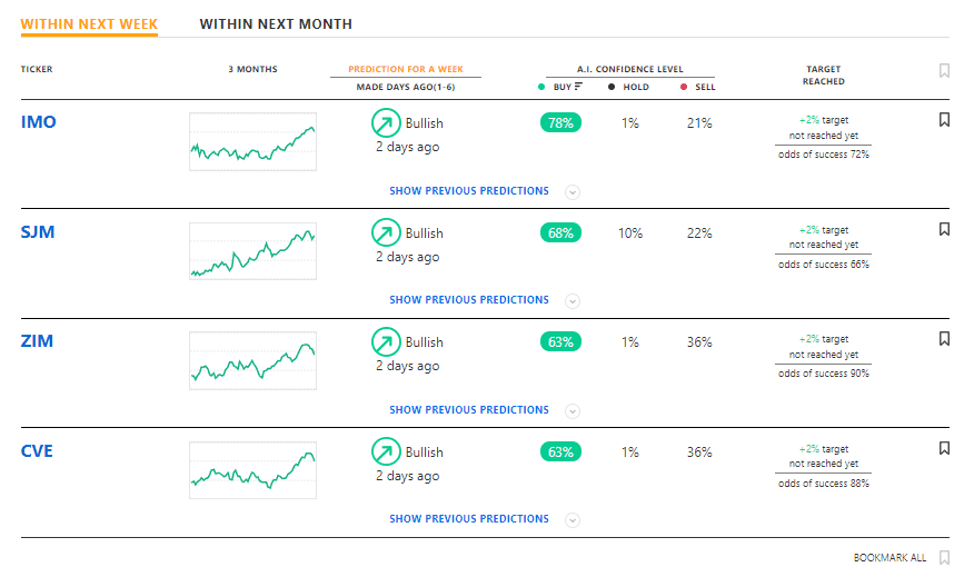 Trade Idea:
BUY at the opening of the Stock Market on Monday if the opening price has gone up by no more than 0.5% of the closing price of Friday.

SELL after the price has risen by 2% from the closing price on Friday, or at the end of the trading week if the target is not reached.
STRONG BUY signal for BPOP
Trade Idea:
BUY BPOP at the current market price.
Set up alerts for BPOP from Buy/Sell Analytical System.
SELL BPOP after receiving the "SELL" recommendation.