Top Current Holdings Update - Sunday, December 18
Aloha and happy holidays everyone. The overall market continues to trend higher and my current long positions continue to rack up the gains since their initial signals. There has been a lot of profit taking signals recently like XBKS producing back-to-back 20% profit taking signals on Thursday and Friday due to the stock being extremely extended into overbought territory in the short term. CCF is also making an extended move in overbought territory on very heavy volume triggering a 20% EOD sell signal on Friday. Along with these two stocks, a lot of the stocks below are starting to get extended short-term themselves. This is why you see a lot of trailing sell stop levels near the current share price.
My stops are evenly distributed at each horizontal white line. For instance, if I own 1000 shares of EPM and have four trailing stops there are 250 shares at each trailing stop level. Depending on how the stock trades below each trailing stop, I will adjust my stops accordingly. The goal, as always, is for all of these stocks to go into extended price runs like XBKS and CCF. However, if they do not go into extended price uptrends, I have my trailing stops to ensure I leave all of these positions with realized gains. Once a stock is profitable on my end it is not allowed to go break even much less red. If a new long position (or short position) is initiated and that position does not move higher immediately, I start cutting losses.
There are four key rules I live by in my personal trading. Rule 1: Always cut losses. Rule 2: Never chase. Rule 3: Never fight the Fed. Rule 4: Let profitable trades run. Follow these rules all the time and your trading, in time, will become very successful. I wish you all the best in your personal trading during the upcoming week. Trade smart. Aloha.
EPM – Long signal: October 31, 2016. Return: +25%.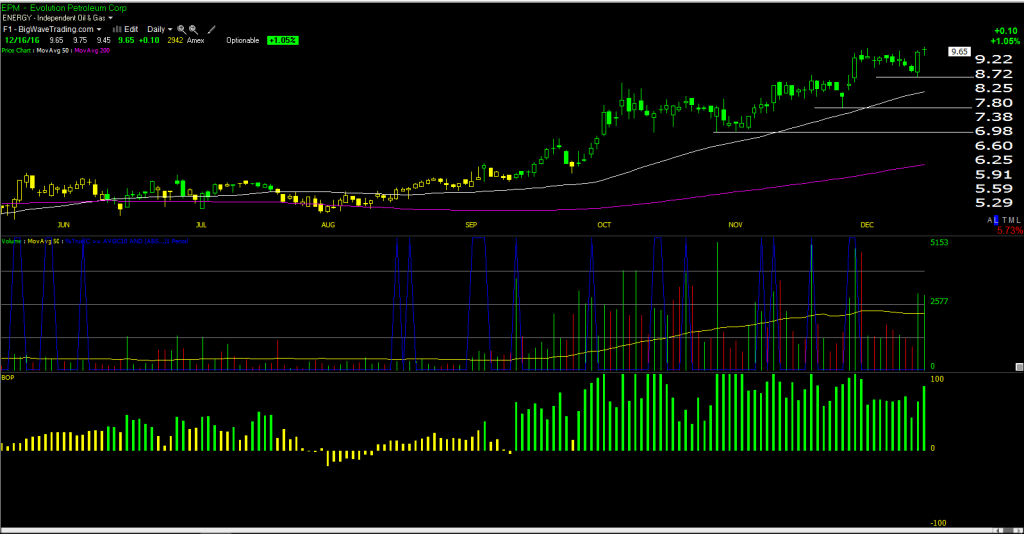 HNR – Long signal: August 25, 2016. Return: +145%.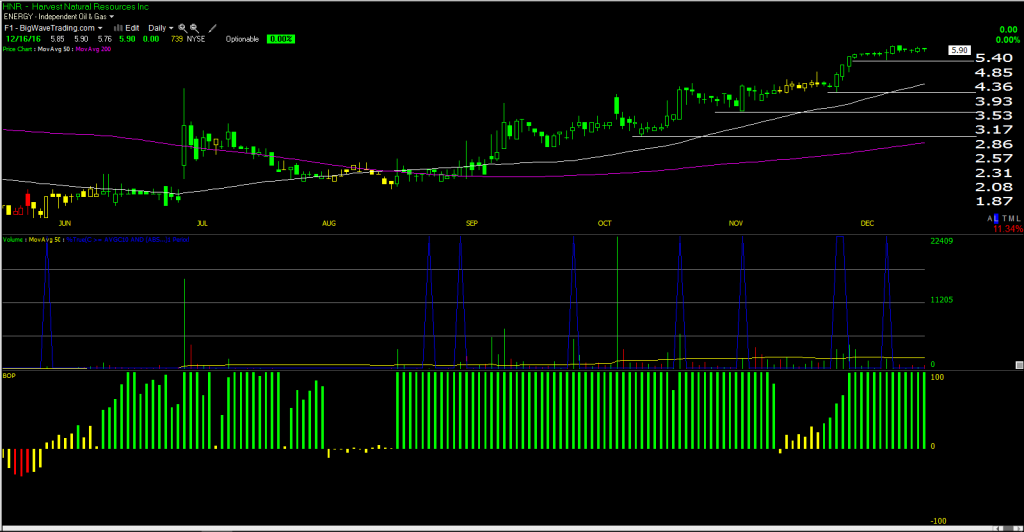 OKE – Long signal: August 3, 2016. Return: +27%.