Top 6 Restaurant Stocks To Gain From The Great Reopening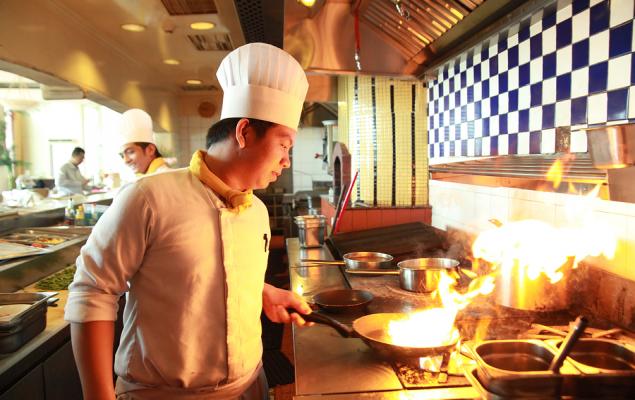 Image: Bigstock
Last week was a disappointing one for Wall Street primarily due to concerns related to the impending inflation. The three major stock indexes — the Dow, the S&P 500, and the Nasdaq Composite — fell 1.1%, 1.4%, and 2.3% respectively, marking their worst weekly performance since Feb 26.
Moreover, with regards to economic data, retail sales in April were flat with March, missing the consensus estimate of an increase of 1.1%. However, one segment of retail sales — restaurant & bars — did fairly well in April. This industry is expected to perform far better in the near future buoyed by the great reopening of the U.S. economy.
Strong April for Restaurant & Bars
On May 14, the Department of Commerce reported that retail sales came in flat with March in April. However, March's sales were revised upward to a jump of 10.7% from February compared with an increase of 9.8% reported earlier. Notably, in absolute terms, retail sales of $619.9 billion in April were indeed a very strong number.
Importantly, unlike March, when the jump in retail sales was broad-based, only two categories — restaurants & bars and vehicle dealers — reported noticeable gains of 3% and 2.9%, respectively, in April.
Per a study by the industry body National Restaurant Association, the latest Census Bureau report revealed that the restaurant & bars industry generated $64.9 billion in sales in April on a seasonally adjusted basis. This was the third solid increase in total sales in the last four months.
However, despite this strong performance, April sales for this industry remained $1.3 billion or 2% below the pre-pandemic level in February 2020. Per the industry body, total sales of this industry between March 2020 to April 2021 lagged a massive $290 billion from its own estimation.
Moreover, the National Restaurant Association reported that the restaurant & bars industry added 187,000 manpower in April on a seasonally adjusted basis, marking the fourth consecutive month of payroll growth.
Disclaimer: Neither Zacks Investment Research, Inc. nor its Information Providers can guarantee the accuracy, completeness, timeliness, or correct sequencing of any of the Information on the Web ...
more