Top 3 Oil And Gas Stocks To Buy That You Never Heard Of
The price of oil rallied in 2021 and peaked at $85. What are the best oil and gas companies to invest in 2022? Here are some flying under the radar: Earthstone Energy, Berry Corporation, and DMC Global.
Everyone involved in financial markets watched closely the oil price's evolution this year. After dropping below zero in 2020 due to the COVID-19 pandemic, the oil's bounce was nothing short of impressive.
It peaked above $85 before dropping to the $65 support area. Nevertheless, the rise from -$40 to the current levels meant a reversal of fortunes for oil and gas companies this year.
Here are three oil and gas stocks flying under the radar that you might consider buying in 2022: Earthstone Energy, Barry Corporation, and DMC Global.
Earthstone Energy (ESTE)
Earthstone Energy's stock price is up more than 94% this year. This is a company from The Woodlands, Texas, engaged in the oil and gas exploration and production industry. It operates more than 100 oil wells, and it was founded in 1969.
The EPS are projected to rise significantly in the period ahead. As such, the EPS are expected to almost double in the quarters ahead.
Earthstone Energy operates with a gross profit margin of 80.03%, more than double the sector median. Also, the P/E Non-GAAP (FWD) ratio is more attractive than the sector median – 10.70 vs. 11.19.
(Click on image to enlarge)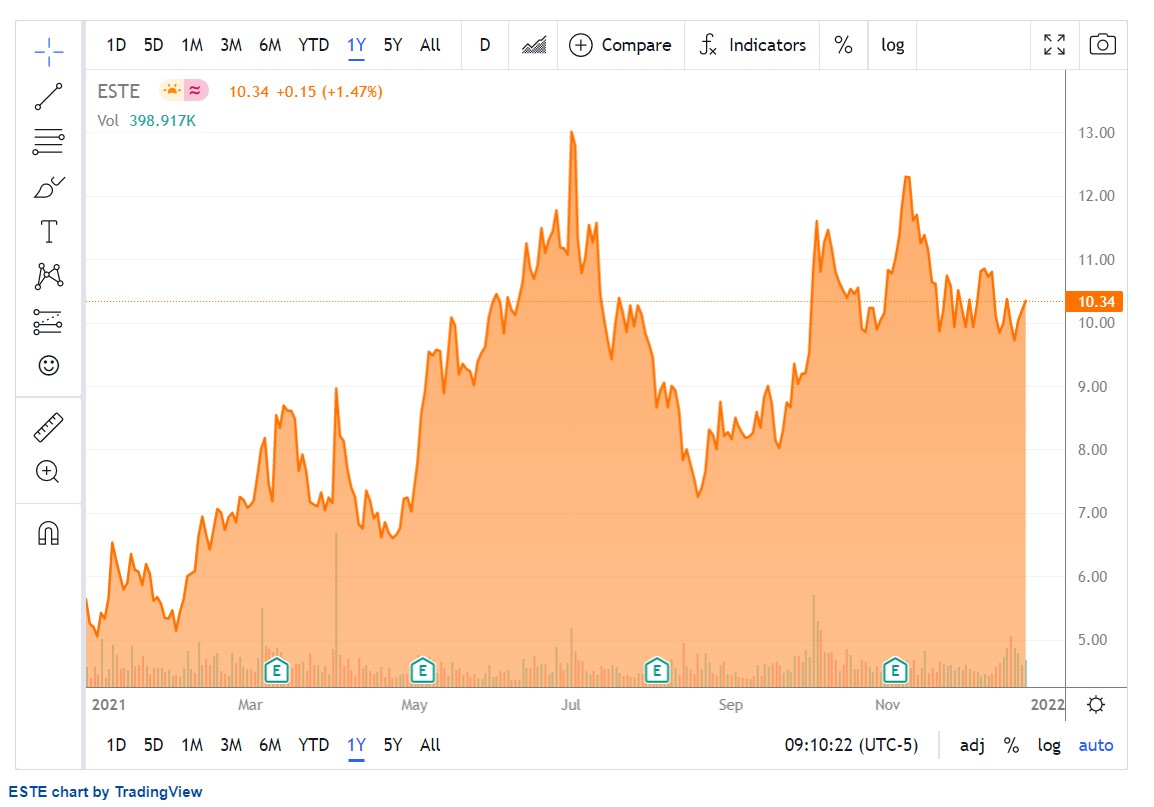 Berry Corporation (BRY)
Berry Corporation is an American energy exploration company from Dallas, Texas. It operates in the Western United States and manages over 3,700 net producing oils. The company pays a quarterly dividend, and the dividend payout ratio is 71.43%, while the dividend yield TTM is 2.44%.
Out of the 8 analysts that cover the stock, 2 have buy ratings, 5 have issued neutral ones, and only one analyst has issued a sell rating. In the next couple of years the EPS are expected to increase by at least five times and to reach $1.62.
(Click on image to enlarge)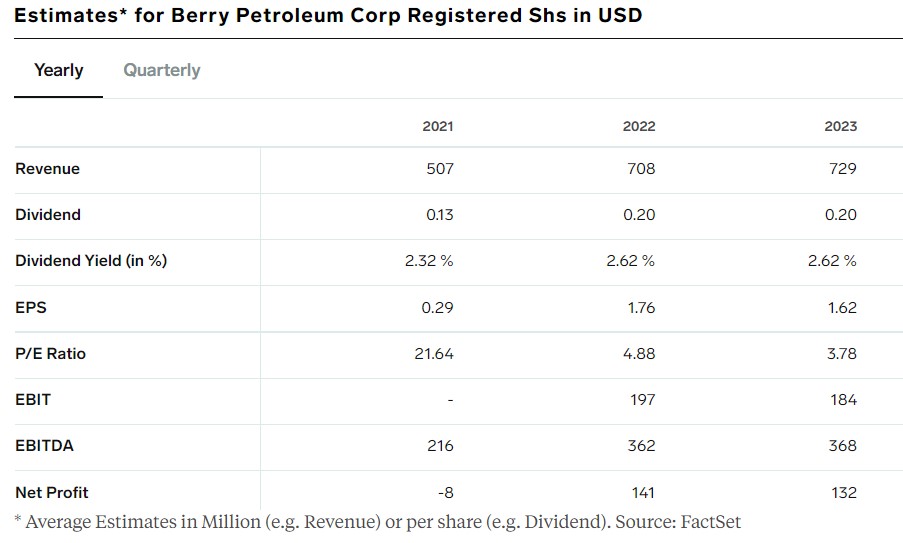 DMC Global (BOOM)
DM Global is an American company active in the oil and gas equipment and services industry. Based in Broomfield, Colorado, it employs over 500 people ad it was founded in 1965.
This is another company projected to increase its quarterly EPS consistently in the period ahead. For example, the EPS for the Q1 FY2022 are projected to increase by 350% when compared to the same period last year.
Disclaimer: None of the content in this article should be viewed as investment advice or a recommendation to buy or sell. Past performance/statistics may not necessarily reflect future ...
more