This Self Driving Car Stock Will Go Public At The Perfect Time
Electric vehicle (EV) stocks have been hot the last couple years as governments and corporations around the world push for greener technology.
But a related trend will transform cars in a much bigger way. One self-driving car stock could take autonomous vehicles to the next level, and it's going public very soon.
There might be no better time for Aurora stock to go public. The self-driving car maker plans to merge with a special purpose acquisition company (SPAC) called Reinvent Technology Partners (NYSE: RTP).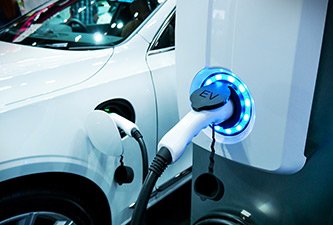 After the $2.5 billion deal passes, Reinvent Technology Partners will adopt the Aurora stock ticker (AUR) on the Nasdaq. The company expects to be valued at $11 billion when all is said and done.
The EV industry hasn't been all sunshine and roses. Nikola Corp. (Nasdaq: NKLA) and Lordstown Motors Corp. (Nasdaq: RIDE) both came under fire for fraudulent activity in the last couple years.
Nikola boasted a nonexistent product, and Lordstown allegedly reported 100,000 fake preorders, now under SEC investigation.
Meanwhile, Tesla Inc. (Nasdaq: TSLA) is down 26% and Nio Inc. (NYSE: NIO) is down 25%.
All of these companies have tested the public market, succeeding or failing in different ways. This has allowed Aurora time to sit back, learn, and strike at the right moment.
Here's why that moment is now...
What Is Aurora?
Aurora was started in 2017 by leaders from Google, Tesla, and Uber. Their names are Christ Urmson, Sterling Anderson, and Drew Bagnell, respectively. Each led a team to develop and fine-tune their companies' self-driving technology.
So, they have a killer combo starting out.
Their company makes the hardware and software behind autonomous vehicles. Their technology suite is called Aurora Driver. Amid a heated battle between lidar and camera technology for use in EVs, Aurora uses a combination of lidar, cameras and maps.
The company began working with autonomous trucks in 2018. This was smart given that transportation and logistics vehicles have begun to form the foundation of the EV industry.
Disclaimer: Any performance results described herein are not based on actual trading of securities but are instead based on a hypothetical trading account which entered and exited the suggested ...
more