The Week Ahead In Biotech: Fate Therapeutics Data Readout, RenovoRx IPO In Focus Amid Tapering Earnings News Flow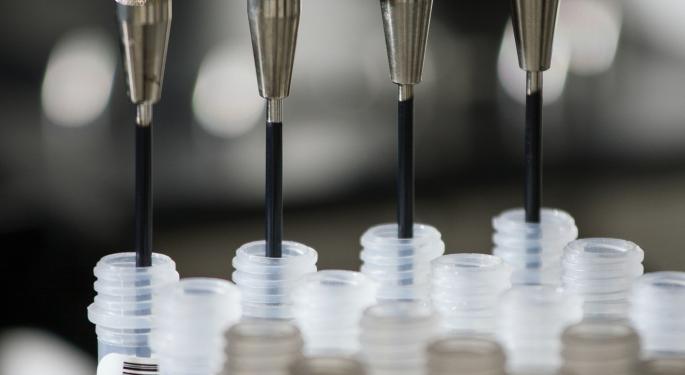 Biopharma stocks retreated in the week ending Aug. 13, defying the optimism that was found in the broader market. Earnings continued to dominate the headlines, with small- and mid-cap companies among those that reported during the week.
On the regulatory front, the Food and Drug Administration kept the PDUFA goal date for Jazz Pharmaceuticals, Inc.'s (JAZZ) sleep disorder drug and issued a positive verdict. Merck & Co, Inc. (MRK) and Eisai Co.,Ltd. (ESALY) received approval for Keytruda-Lenvima combo for the first-line treatment of advanced kidney cancer.
Moderna, Inc. (MRNA) and Pfizer, Inc. (PFE)-BioNTech SE (BNTX) received a third authorization for their respective COVID-19 vaccines to be used in immuno-compromised individuals. Moderna, however, came off its all-time high amid valuation concerns.
On the other hand, Sesen Bio, Inc.'s (SESN) regulatory application for Vicineum for the treatment of BCG-unresponsive non-muscle invasive bladder cancer was issued a complete response letter.
Positive clinical readout catalyzed a strong move in Fulcrum Therapeutics, Inc. (FULC), and earnings and a pipeline update sent shares of Cortexyme, Inc. (CRTX) soaring. Meanwhile, Axsome Therapeutics, Inc. (AXSM) shares plummeted on a potential delay in the approval of its investigational asset to treat major depressive disorder.
Eliem Therapeutics, Inc. (ELYM) and Dermata Therapeutics, Inc. Common Stock (DRMA) were among the companies that made their Wall Street debuts following their initial public offerings. Here are the key catalytic events for the unfolding week.
Conferences
H.C. Wainwright Ophthalmology Virtual Conference: Aug. 17.
Third Annual Conference on Brain Metastases hosted by the Society for Neuro-Oncology, or SNO: Aug. 19-20.
Clinical Readouts
Fate Therapeutics, Inc. (FATE) will be presenting at an investor event on Thursday, Aug. 9: new Phase 1 data from FT516 and FT596 programs in relapsed/refractory lymphoma.
Plus Therapeutics, Inc. (PSTV) will be presenting at the SNO Brain Metastases conference: data from one planned clinical trial and one completed preclinical study evaluating its lead investigational drug, Rhenium-186 Nanoliposome for the treatment of leptomeningeal metastases.
Earnings
IPOs
Los Altos, California-based RenovoRx, Inc. has filed for offering up to 1.85 million units of securities in an initial public offering. Each unit comprises one share of common stock and a three-quarter warrant to purchase one share of common stock at an exercise price of $14.40 per share, assuming an initial public offering price of $12 per unit.
RenovoRx expects to price the offering between $11 and $13. The company's shares have been approved for listing on the Nasdaq under the ticker symbol "RNXT."
RenovoRx is a clinical-stage biopharma focused on developing therapies for the local treatment of solid tumors and is currently conducting a Phase 3 registrational trial for its lead product candidate RenovoGem.
IPO Quiet Period Expiry
© 2021 Benzinga.com. Benzinga does not provide investment advice. All rights reserved.