The TSLA Rodeo
In the book on short squeezes, what just happened with TSLA will probably be in the first chapter.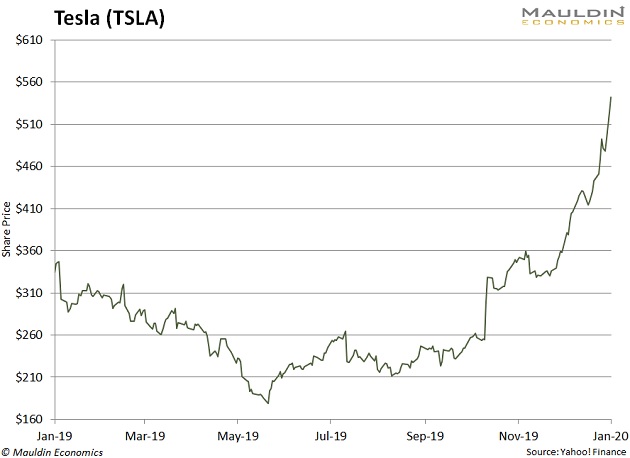 My intent is not to gloat or sack-dance or take a victory lap. I take no pleasure in other people's misfortune. However—I've observed a few times over the last year or two that a stock with such dedicated short sellers—that they form a cult or subculture—is probably going to end up going higher.
This is one of the reasons I spend time on Twitter. The TSLA shorts called themselves $TSLAQ, which would presumably be TSLA's ticker if it went bankrupt and was delisted. They had secret names and code words, and the secret squirrel stuff was ostensibly necessary because Elon Musk had attacked some of the shorts and even traced them down to their place of employment, so the caution was warranted.
I spent some time in $TSLAQ. I was short the stock for a while in 2018–2019 (I about broke even on the short). Here are my observations:
They think Elon is a bad guy, like, genuinely bad
They think Elon plays games with the numbers
They think the cars have manufacturing defects
They think Tesla doesn't turn a profit
They think that Tesla, the company itself, is a fraud
I can get my head around 1, 2, 3, and 4. Elon Musk is a jerk—the whole pedo guy thing with the British diver in Thailand was awful. I can't believe he won that court case. It was the clearest example of defamation I can possibly think of.
But Elon also has some pretty good personal qualities: He's a brilliant inventor and entrepreneur, and he works pretty hard. Good qualities to have in a CEO.
It is widely known that Tesla plays accounting games. Whether it crosses the line into outright fraud is another issue.
There have been widely documented cases of Tesla cars catching on fire, the doors falling off, etc. It's a bit hard to tell if these kinds of things happen any more often than with regular internal combustion cars.
Disclaimer: The Mauldin Economics website, Yield Shark, Thoughts from the Frontline, Patrick Cox's Tech Digest, Outside the Box, Over My Shoulder, World Money Analyst, Street Freak, Just One ...
more