EC

The Short Guide To Dividend Investing With Coronavirus Spreading
China-centered Coronavirous outbreak has caused volatility and havoc in the financial and commodity markets. Last Friday's 600 point drop in the Dow Jones Industrial Average (DJIA) pushed the weekly decline to 733 points. This decline was the worst drop for the U.S. stock market since August 2019, when recession fears gripped investors.
At this time, it appears the pandemic nature of the virus will be restricted to China. U.S. authorities are undertaking adequate steps to prevent a widespread outbreak here in the United States. The bigger questions are how long it will take China to get the outbreak there under control and how much the pandemic in China will affect global business results.
In the energy sector, predictions are that Chinese crude oil consumption has dropped by 3 million barrels per day or 20%. Energy consumption has dropped because the Chinese citizens in the most heavily infected regions are not going to work. They are staying at home, which means factory workers aren't in the factories producing goods.
It also means the Chinese aren't out spending money, consuming goods and services. One big unknown that needs an answer is how long the Coronavirus pandemic will keep a large number of people in China restricted to their homes.
Three Directions for Your Portfolio to Take Now
For stock market investors, the uncertainty about how the Coronavirus story will play out makes putting money into stocks a dicey bet. I have several recommendations for investors trying to decide what they should do with their stock market holdings.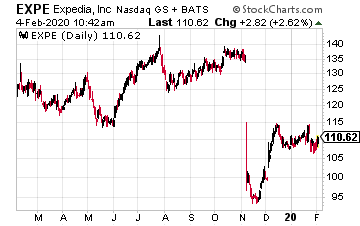 #1: Stay away from or get out of stocks that have international businesses. These will be businesses such as cruise ship operators, airlines with large numbers of international flights, and travel companies such as Expedia (EXPE).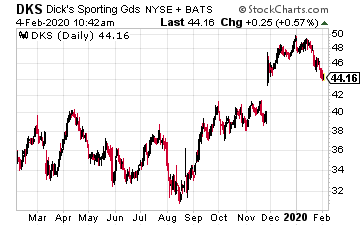 #2: Stay away from companies dependent on Chinese factories that produce the goods they sell or even the components for the goods they produce and sell. This factor is big because it seems like everything is manufactured in China. Clothing, sporting goods, appliances, mobile phones, and computers are all largely produced there. Stocks to avoid range from specialty retailers like DICK'S Sporting Goods (DKS) to Walmart (WMT).
Disclaimer: The information contained in this article is neither an offer nor a recommendation to buy or sell any security, options on equities, or cryptocurrency. Investors Alley Corp. and its ...
more