E

The Psychedelic Stocks Index Was UP +11% Again Last Week
TM Editors Note: This article discusses penny stocks and/or microcaps; do your own careful due diligence as such stocks are readily manipulated.
---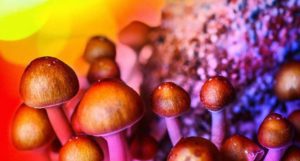 31 biopharmaceutical companies are now involved in the research and development of psychedelic compounds to treat mental health issues such as obsessive-compulsive disorder, PTSD, opioid addiction, alcoholism, depression, anxiety, and eating disorders. This article tracks the performance of 11 of them in the munKNEE Psychedelic Stocks Index and makes mention of the remaining 20 as well.
Index Inclusion Criteria
The 11 stocks eligible for inclusion in the index are based on the following criteria:
a market capitalization between US$10M and US$75M
a stock that trades between US$0.10/share and US$1/share
Below is a brief introduction to each of the 11 eligible companies in the munKNEE Psychedelic Stocks Index and their performance for the week ended December 4th.
The average performance of the above 11 psychedelic drug stocks last week was 11.8% vs. 11.3% the previous week. Interestingly, in comparison, the munKNEE Pure-Play Pot Stock Index of the 25 pure-play cannabis stocks that trade in excess of US$1/share was up 5.3% for the week.
About Each Constituent
1. Mydecine Innovations Group Inc. (MYCOF):
produces, transfers, sells and exports pharmaceutical-grade psilocybin from whole mushroom extraction.
conducting clinical trials into the efficacy of psilocybin in treating PTSD in collaboration with the Dutch Royal Army,
For more information on the company visit its website here.
Visit munKNEE.com and register to receive our free Market Intelligence Report newsletter (sample more