The Past Week's Notable Insider Buys Include Ring Energy, SentinelOne, SPACs, And More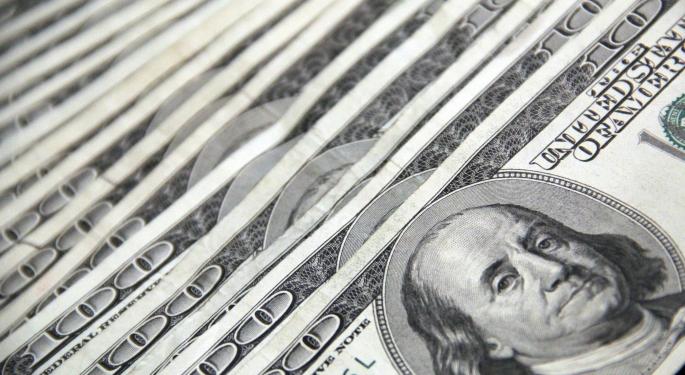 Insider buying can be an encouraging signal for potential investors, especially when markets are near all-time highs.
Special purpose acquisition companies attracted some notable insider buying last week.
A prominent hedge fund manager and two chief executive officers stepped up to the buy window.
Conventional wisdom says that insiders and 10% owners really only buy shares of a company for one reason -- they believe the stock price will rise and they want to profit from it. So insider buying can be an encouraging signal for potential investors, particularly when there is uncertainty in the markets or the markets are near all-time highs.
Note that a new earnings-reporting season has begun and many insiders are prohibited from buying or selling shares. Here are some of the most noteworthy insider purchases that were reported in the past week.
A Rodgers Silicon Valley Acquisition Corp. (RSVA) beneficial owner purchased more than 2.14 million shares as the special purpose acquisition company (SPAC) completed its merger with Enovix, a battery maker. At a price of $14.00 apiece, the cost of those shares totaled just shy of $30.00 million. Note that the stock closed the week at $20.36 per share.
In the latest of a number of purchases stretching back to late May, a Cricut Inc (CRCT) 10% owner picked up over 364,200 more shares at prices ranging from $32.69 to $35.00 apiece. These purchases added up to over $12.32 million. Note that the stock was trading at less than $28 when that owner began buying the shares, and it has been as high as $47.36 since its initial public offering.
The purchase of more than 1.66 million Imara Inc (IMRA) shares by a director in a secondary offering priced at $6.00 per share totaled nearly $10.00 million. The Boston-based biopharmaceutical company raised $50 million to support development of its sickle cell treatment candidate. The stock sank to a 52-week low of $5.41 on Friday.
© 2021 Benzinga.com. Benzinga does not provide investment advice. All rights reserved.