The Past Week's Notable Insider Buys Include AppLovin, Cricut, Biotechs, And More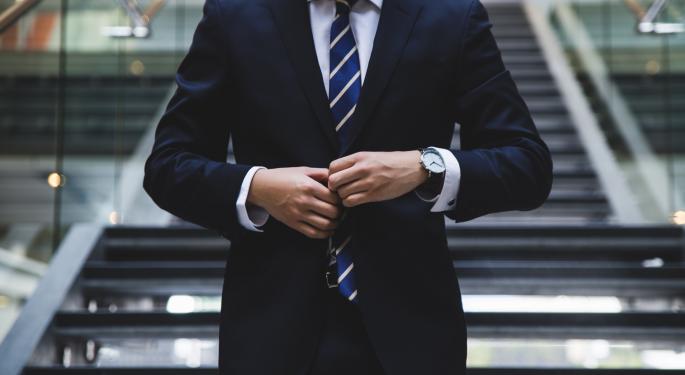 Conventional wisdom says that insiders and 10% owners really only buy shares of a company for one reason: they believe the stock price will rise and they want to profit from it. So insider buying can be an encouraging signal for potential investors, particularly when there is uncertainty in the markets or the markets are near all-time highs.
Note that with earnings-reporting season all but over, many insiders are free once more to buy or sell shares. Here are a few of the most noteworthy insider purchases that were reported in the past week.
In the latest of a number of purchases stretching back to late May, a Cricut Inc (CRCT) 10% owner picked up over 1.09 million more shares at prices ranging from $25.84 to $28.99 apiece. These latest purchases added up to almost $29.62 million. Note that some insiders sold more than 50,000 shares altogether late in the week as well.
The B Riley Financial Inc (RILY) board chair, Bryant Riley, purchased 145,000 shares, and two other insiders also picked up 15,000 shares last week. At $59.23 to $64.18 apiece, the cost for those shares totaled around $10.06 million altogether. Note that Riley also bought more than 24,000 shares in the previous week.
The indirect purchase of almost 114,400 Kodiak Sciences Inc (KOD) shares by a 10% owner at $84.69 to $89.73 apiece totaled around $10 million. That same owner bought over 107,000 shares in the previous week, and the more than 13.2 million share stake compares to the 45 million or so shares outstanding.
Late in the week, a director at Morphic Holding Inc (MORF) indirectly acquired more than 74,900 of its shares. At prices ranging from $54.42 to $57.00 per share, the transactions added up to more than $4.21 million. Earlier this month, the biopharmaceutical company posted top-line results that fell short of estimates.
Biomea Fusion Inc (BMEA) CEO Andrew Butler has acquired more than 204,400 shares for $10.76 to $17.00 apiece. That cost him around $3.3 million. This biopharmaceutical company also recently posted a net loss, and the stock closed on Friday at $11.17 a share. That is down about 18% from a month ago.
Disclosure: At the time of this writing, the author had no position in the mentioned equities.
© 2021 Benzinga.com. Benzinga does not provide investment advice. All rights ...
more