The Buster Poindexter – Hot Hot Hot – Stock Market (And Sentiment Results)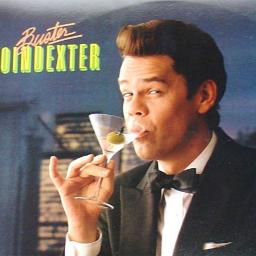 I chose the song "Hot Hot Hot", by Buster Poindexter, to embody the sentiment of this week's stock market. After breaking 30,000 on the DOW, my mom is now calling me to ask if she should buy Pfizer". Must be a top," say the contrarians. But are they right?
Me mind on fire,
Me soul on fire
Feelin' Hot Hot Hot!
All da people,
All around me
Feelin Hot Hot Hot!
Yesterday I was on the "Mike Simone Show" with legendary TV personality Larry Mendte (he has 4 Emmy Awards and 80 regional Emmy Awards) – an all-around great guy and I enjoy going on both Radio and TV when he asks. This was a great segment to listen to because Larry asks all the questions that "Main Street" wants to know – and what's coming next. Listen here.
In our October 22nd article, when everyone was buying insurance and calling a top, we were suggesting that folks "Calm Down" like Taylor Swift, as the time to buy insurance is when the VIX is BELOW 20 or 15, not above. We also made 2 critical cases for what to expect moving forward:
Compare it to the list I laid out on October 22. You can also review the charts I posted showing "equal weight" performance eclipsing "cap-weighted" performance at the beginning of the last business cycle.
This chart below from Ned Davis Research (by way of @BullandBaird) points to the weakening of the "Top 5" weighted stocks (FAANGM) that made up 25% of the S&P 500, now starting to moderate (in line with our thesis from late-summer).
(Click on image to enlarge)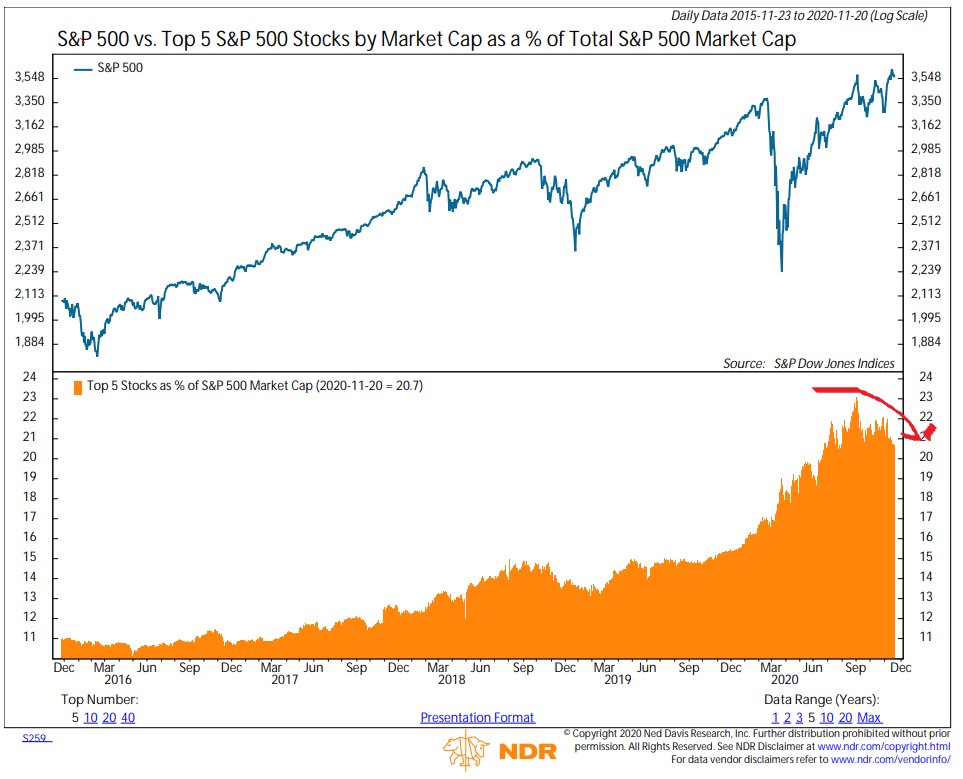 The market rising and the heaviest weights weakening is a sign of strength – as managers now have many more pockets of the market that they can purchase earnings growth – as we begin the high economic growth phase of the new business cycle.
Those stocks that were "bid up" in an effort to find earnings growth in a weakening economy (during COVID) can no longer command the same premiums they once did as managers' options to buy earnings growth have now multiplied.