The Best Tech Stock To Buy Today Is This Cybersecurity Stalwart
Investors are always looking for the best tech stock to buy right now, and after a string of red-hot earnings reports, there's no better time than now to buy them.
Investors are right to target tech too: They want to own the hottest, brightest, and fastest-growing stocks at any given moment in time. There's no better place to find that than the tech sector.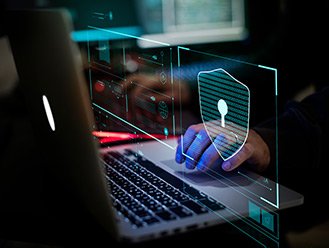 But not every tech stock is worth owning. Some companies offer nothing more than a promise to turn unproven ideas into profitable products. Other tech stocks are so overpriced it's hard to see where future growth will come from.
That's why we're narrowing down our list to look at a group of tech stocks that solve an immediate, pressing need and have the products and teams to do it.
And that sector is cybersecurity.
Here's why this tech industry is seeing surging demand – plus, we'll show you the best cybersecurity tech stock to buy…
Why Cybersecurity Is a Growth Sector
You see, in today's online digital world, every technology is going to be needed protection from cybercriminals.
Cybersecurity is one of the hottest growth industries on the planet. Cybercrime is more lucrative than stealing physical goods, and it can be carried out from anywhere in the world. You don't have to walk into a bank to rob it today. You can be in a cabin in the woods in another country.
As long as the crook has a laptop and Internet connection, he can rob you from thousands of miles away.
The attacks on big business and government agencies get the big headlines, but individuals need to keep their devices protected as well. Thieves can use your connection to steal your identity, raid your bank accounts, clone your credit cards, and steal from you in many different ways.
They can also access any connected device and use its computing power as part of a giant botnet used to attack corporations or government agencies. Some of the crooks have used these botnets to seize hospital systems and hold life-saving information and technology for ransom.
Disclaimer: Any performance results described herein are not based on actual trading of securities but are instead based on a hypothetical trading account which entered and exited the suggested ...
more