The Best And Worst New Stocks In 2021
It's been such a big year for IPOs, you likely own one of these new stocks or are thinking about buying low. Today, we're going to show you which ones to buy and sell.
We told you to put the Monday.com IPO on your radar. Those who invested in Monday.com stock early are looking at a 120% return from the $155 IPO price to $342 today.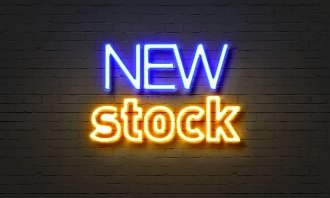 Monday.com Ltd. (NASDAQ: MNDY) is still a new stock with plenty of juice left. The productivity company will play an increasing role in business as companies go remote.
Though, it's understandable if $342 seems like too high an entry point for Monday stock. That's why we're going to show you a few other IPO stocks still worth buying in 2021.
Again, this was a monster year for the IPO market. More than 250 IPOs have priced so far - beating 2020, which was also a record year at 218, according to Renaissance Capital.
Additionally, at least nine of those stocks doubled from their IPO prices after going public.
Now, these successful IPOs tend to be the exception, not the rule. Often, IPO shares don't get the market demand they expect. Other times, they get more demand than warranted and the shares crash. A shining example of this is Lyft Inc. (NASDAQ: LYFT), which fell from $78 to $21 in the year following its IPO.
So, let's check in on the year's IPO stock highlights - the flops and the ones still worth buying.
We'll cap it off with probably the most exciting new stock to buy this year...
No Gains for This Gym Stock
F45 Training Holdings Inc. (NYSE: FXLV) fell from its $16 IPO price to $13.52. The stock was one of the earliest to trade on Robinhood's IPO Access platform. That meant Robinhood users could buy it ahead of the July 7 IPO date.
We said this stock was likely a flop, and unfortunately, it could not prove us wrong.
Why?
You see, F45 is a flashy company. It wants to emphasize a modern, innovative twist on working out - lots of hi-tech equipment involved. Actor Mark Wahlberg also founded the company.
And sure, the company appears to be growing, for now, valued at $1.46 billion with over 2,000 franchises.
All things considered, however, you need more to win in the fitness industry. In fact, the hi-tech angle is exactly what could hold F45 back.
Its loss margin increased from $12 million to $25 million in 2020. Now, it's increased to $36 million. You could blame this on F45 being a young company trying to grow aggressively. But the way the fitness industry works, this is probably more than a phase.
Disclaimer: Any performance results described herein are not based on actual trading of securities but are instead based on a hypothetical trading account which entered and exited the suggested ...
more