The 3 Cheapest Growth Stocks To Buy Today
Well-run banks are among the cheapest growth stocks you will ever own.
That's because, since hardly anyone thinks of banks as growth stocks, you can buy them at low multiples of earnings and overall asset values.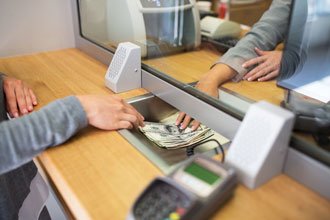 In fact, buying high growth, low multiple banks is a winning strategy that can help you beat the indexes without owning stocks with nosebleed valuations.
Here's what I mean…
When I buy operating companies, I like to see growing free cash flow. Free cash flow does not work quite as well for banks because of the way banks do their accounting.
I measure growth at banks by growth in earnings and growth in book value. The bank's book value's growth rate tells me that management is reinvesting the profits successfully and growing the value of the bank.
In most cases, the fastest growing banks are also taking advantage of the incredible leaps forward in fintech offerings to attract and retain customers.
Through research and rigorous back-testing, I found that buying those fast-growing banks at a low price to earnings ratio handily beat the S&P 500.
That makes them the cheapest growth stocks to buy today…
This Cheap Tech Bank Has High Upside
Based in Phoenix, Arizona, Western Alliance Bancorp. (NYSE: WAL) is a leading Western business bank.
In addition to Arizona, Western Alliance has operations in California and Nevada. The bank's national business lines include homeowner associations services, hotel franchise finance, and technology and innovation.
There were some concerns about the hotel portfolio during the depths of the pandemic, but the business's focus on select-service hotels and strong underwriting has helped the bank navigate the worst of 2020.
The fact that the portfolio is currently at a loan-to-value ratio of just 60% makes it unlikely that the bank would take significant losses if there were defaults.
The hotel portfolio is just 8.5% of the total loan book, anyway.
Disclaimer: Any performance results described herein are not based on actual trading of securities but are instead based on a hypothetical trading account which entered and exited the suggested ...
more