The 3 Best Tech Stocks With High Dividends To Buy Now
2020 has been the year of the technology explosion.
The coronavirus pandemic has accelerated advances in cloud computing, remote working and learnings, e-commerce, and several other segments of the technology marketplace. A decade worth of adoption took place in a matter of weeks as we were all stuck at home.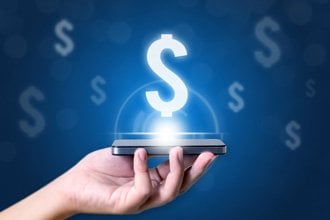 While income investors may feel left out of the technology explosion, that doesn't have to be the case. In fact, I'm going to show you two of the best tech stocks with high dividends right now.
That's right. You get the explosive growth potential of tech stocks with the added income of a dividend stock. That's a win-win.
Here are my three favorites…
The Top Tech Dividend Stock
Cisco Systems Inc. (NASDAQ: CSCO) is the granddaddy of all dividend-paying tech stocks.
An enormous amount of every technological transformation this year has happened because of Cisco Systems. Cisco is still the leader in computer networking and information technology. A lot of the learning, working, and ordering that was done in 2020 was carried from point to point by Cisco equipment.
Cisco's video-conferencing app, Webex, clocked 590 million participants in September and had over 600 million users in October. Webex also has a new product for schools that features the ability to host a large classroom, split the class into small groups, and bring it back together.
Cybersecurity is a subject we also hear talked about a lot today. We always hear about the newer industry players and the standalone cybersecurity companies. Cisco is rarely mentioned.
It should be.
It is one of the larger cybersecurity companies in the world.
But besides being a tech stock plunged into some of the most exciting growth trends, Cisco Systems is a cash flow machine. Over the last 12 months, the company has used its incredible free cash flow to shell out over $10 billion in stock buybacks and dividends.
Most years, Cisco spends several billion dollars making add-on acquisitions to help it remain a market leader in its key markets. An awful lot of those hot startups you hear about end up being bought by the older tech companies like Cisco.