The 3 Best Penny Stocks To Watch Today Offer 175% Upside
TM editors' note: This article discusses a penny stock and/or microcap. Such stocks are easily manipulated; do your own careful due diligence.
Believe it or not, but the market keeps giving us opportunities to make money despite the bad news about the pandemic. And to help you zone in on the opportunities with the biggest upside, we've narrowed down three of the best penny stocks to watch today.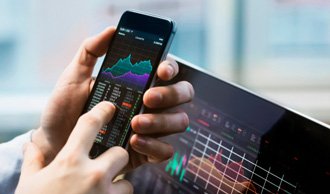 The markets continue to shrug off the worst unemployment numbers since the Great Depression. As investors turn their attention to life after COVID-19, the Nasdaq has completely erased its losses since the start of the year. And there could be far more to this rebound as Democrats push for levels of spending that we haven't witnessed in more than 80 years.
The market may be disconnected from the realities of the U.S. economy. However, it's important to take a longer-term outlook when it comes to stocks. There's still a substantial discount in the markets that smart investors can capitalize on right now. Some of the best bargains are found in penny stocks – companies that are trading at roughly $5 or less.
Today, we want to look at three penny stocks that look like solid buys for the recovery in the years ahead.
Let's get started.
Best Penny Stock to Watch, No. 3: Identiv
Identiv Inc. (NASDAQ: INVE) is a global technology firm that specializes in data security. It has two segments: Premises and Identity. The Premises group centers around software systems to support security standards for government and enterprise. It supports access control, video surveillance, analytics, customer experience, and other applications.
Its Identity division produces contactless smart card readers. Plus, its security applications offer support to programs like National ID, payment, e-health, and e-government. While the company generates the bulk of its revenue from the North American market, it has a robust presence in Europe, the Middle East, and Asia-Pacific.